Wire mesh for deck railing systems is an ever-growing choice among homeowners seeking a captivating, trouble-free upgrade to their home's exterior. This dependable and multifunctional material adds an eye-catching, sleek railing that will be sure to augment the already impressive atmosphere of your backyard.
Galvanized steel and aluminum wire mesh railings can be used for many different purposes. An attractive decorative element, they bring a contemporary flavor to decks and patios. When installed around swimming pools or hot tubs, they provide a safe barrier that prevents youngsters and pets from entering. Furthermore, with wire mesh railings homeowners can block off any unwanted "peeks" or noises from neighbors and enjoy more privacy.
Wire mesh railings boast an impressive durability, fully resilient to rain, snow, wind, and any other weather that Mother Nature can toss our way. Such sturdiness combined with its low-maintenance requirements make it a top pick for climates with dramatic shifts in weather. All you have to do is give it a quick once-over every now and then to keep its charm shining.
When selecting a wire mesh railing system for your deck, a few essential criteria should be borne in mind. Firstly, the size and shape of the mesh must align with the layout of your deck and should allow for both safety and style without competing. Moreover, you ought to opt for a material suitable for your local climate. Galvanized steel is a dependable pick for many areas, however aluminum makes for a better alternative if you reside in environments of intense moisture or by the sea.
When selecting the railing for your deck, you have a varied selection of styles to choose from. Whether you opt for something more contemporary or a classic design, you can find a wire mesh railing that fits with your outdoor area. Additionally, there are an array of colour and finish options, so you are sure to find the perfect match for your deck.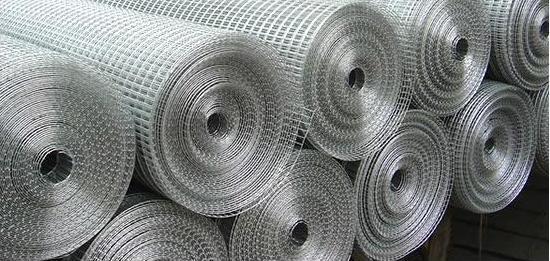 When it comes to budgeting for a wire mesh railing system, you should expect to make a modest financial investment. Despite costing more than traditional wood or vinyl alternatives, you will benefit from added durability and low-maintenance convenience. Plus, you can have the wire mesh panels tailored to your exact deck dimensions, guaranteeing a superior custom fit.
All in all, homeowners interested in a low-maintenance rail system for their deck should consider the defining characteristics of wire mesh railings: an array of hues and styles, the capacity to fit tailor-made dimensions, and an impressive durability. Secure and beautiful, this railing type can endure even inclement weather without succumbing to rust or corrosion. Therefore, should you be shopping around for a long-lasting and attractive deck railing system, wire mesh is an ideal alternative.
When creating a space for outdoor relaxation and entertainment, homeowners can find an abundance of sophistication and safety in deck railing wire mesh. It's not only an economical approach for enhancing visual appeal, but also a dependable safeguard for family and visitors alike.
Are you in need of stylish and durable deck railings? Look no further than wire mesh! Not only is installation quick and straightforward, but this type of railing will uphold its quality for years to come with minimal upkeep. Available in various colors, designs, and materials, this is an ideal solution for property owners seeking to create a unique, personalized space.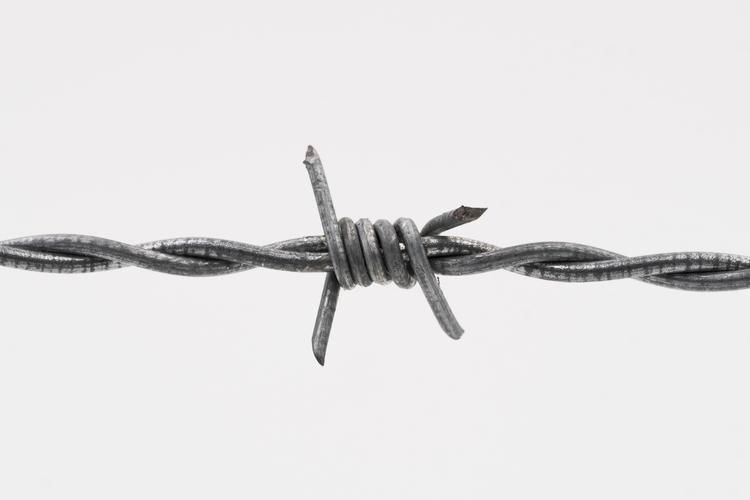 A large selection of steel and aluminum meshes are designed to assort with the various sizes of deck railings, allowing for either a vertical or horizontal pattern to be securely installed onto the posts. For a safe and secure outcome, it is imperative that the mesh is fastened snugly into place.
To fully personalize the mesh fencing, you can add some decorative accents to it – from classic finials to ornamental scrolls and leaves – that will perfectly complement the look of your outdoor living area. This will make your railings stand out from the rest and give an attractive touch to your backyard!
A mesh railing provides a safe, stable addition to any deck, while adding an aesthetically pleasing touch. It's great for parents looking to keep children and pets safe from accidental falls. Furthermore, homeowners can customize the intricate rail by including ornamental fixtures to add a unique styling to their deck. With the mesh, you can be sure your deck will remain secure and beautiful for many years to come.
Deck railing wire mesh offers an economical solution to outdoor home safety and security, while also allowing for a custom aesthetic. Easily installed with a variety of decorative accents, it provides lasting durability and impresses with its unique visual appeal. Homeowners looking for an affordable yet attractive way to secure their outdoor living space need look no further than deck railing wire mesh.
Related Product
---
Post time:2023-07-07