Welded Wire Mesh
Welded wire mesh is one popular materials in concrete, construction and industry. It is made of low carbon steel wire, stainless steel wire after welding and surface treating. Welded wire mesh fabric is widely used in building construction, protection system,filtration, food, agriculture and so on.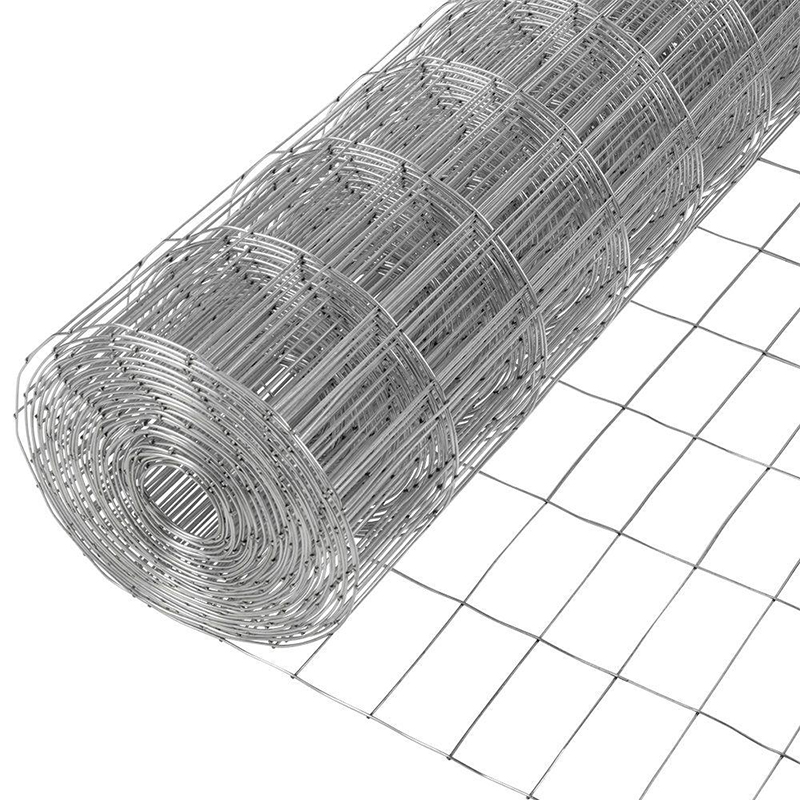 In inch
In metric unit(mm)
In metric unit(mm)
1/4″ x 1/4″
6.4mm x 6.4mm
22,23,24
3/8″ x 3/8″
10.6mm x 10.6mm
19,20,21,22
1/2″ x 1/2″
12.7mm x 12.7mm
16,17,18,19,20,21,22,23
5/8″ x 5/8″
16mm x 16mm
18,19,20,21
3/4″ x 3/4″
19.1mm x 19.1mm
16,17,18,19,20,21
1″ x 1/2″
25.4mm x 12.7mm
16,17,18,19,20,21
1-1/2″ x 1-1/2″
38mm x 38mm
14,15,16,17,18,19
2″ x 2″
50.8mm x 50.8mm
12,13,14,15,16
And more sizes as your demands.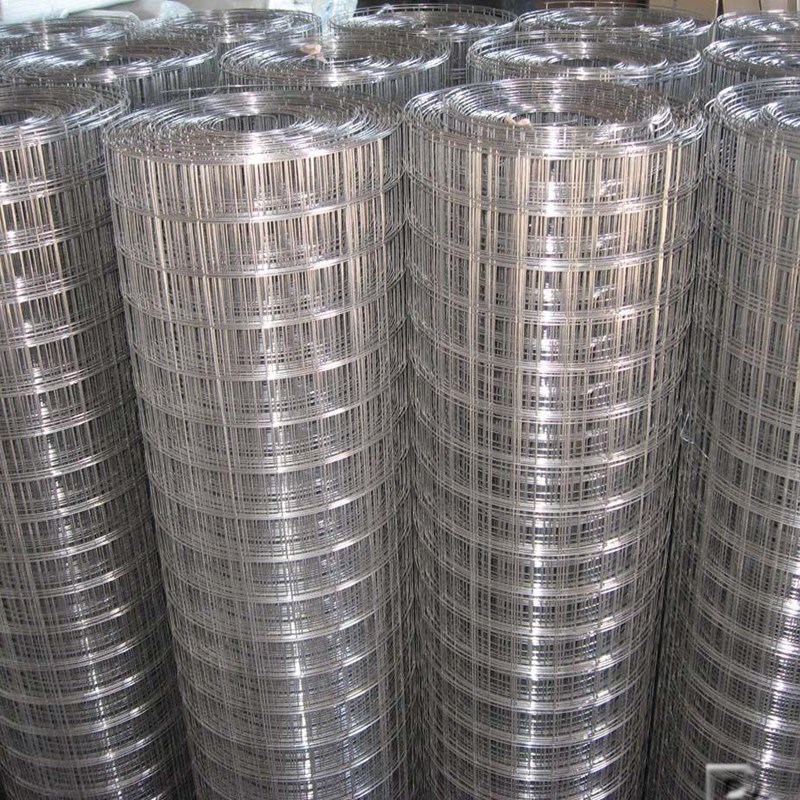 How to use: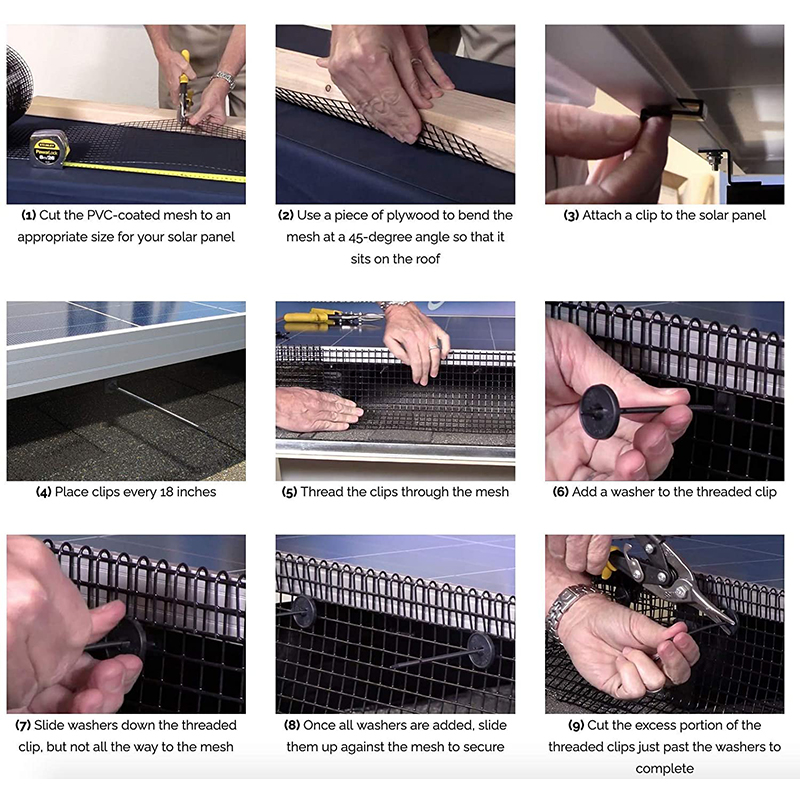 Packaging:
Paper box or plastic films with pallet.
One 20′ container can load 176 rolls;
One 40′ HQ container can load 448 rolls.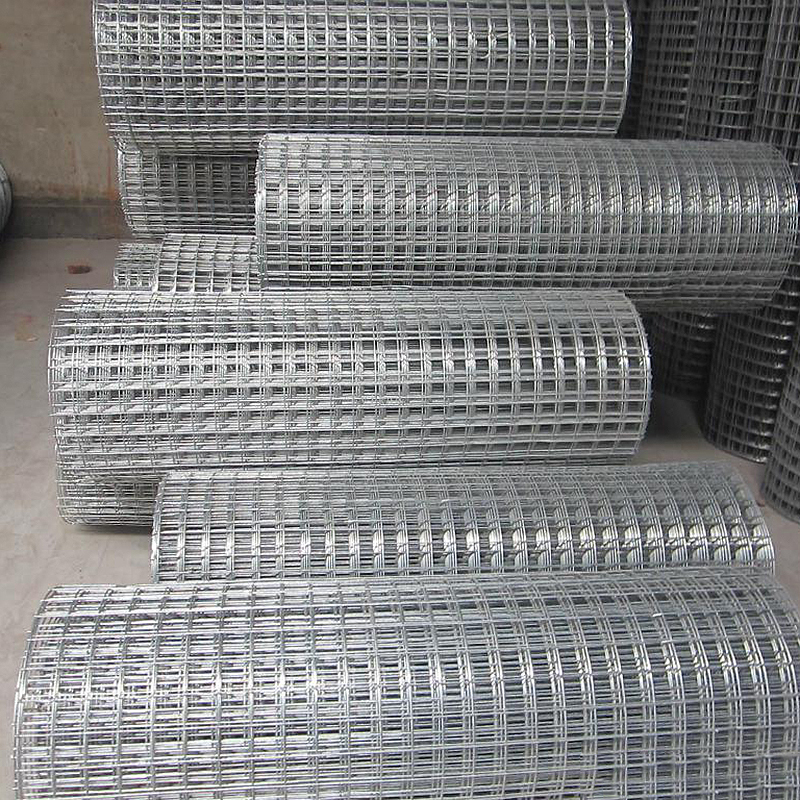 Application:
The galvanized welded wire mesh suitable for gopher guard, chicken coop cover, critter netting, welded cage wire, wire fence, garden mesh, rabbit wire fence, rodent wire, rodent mesh,chicken wire mesh, etc.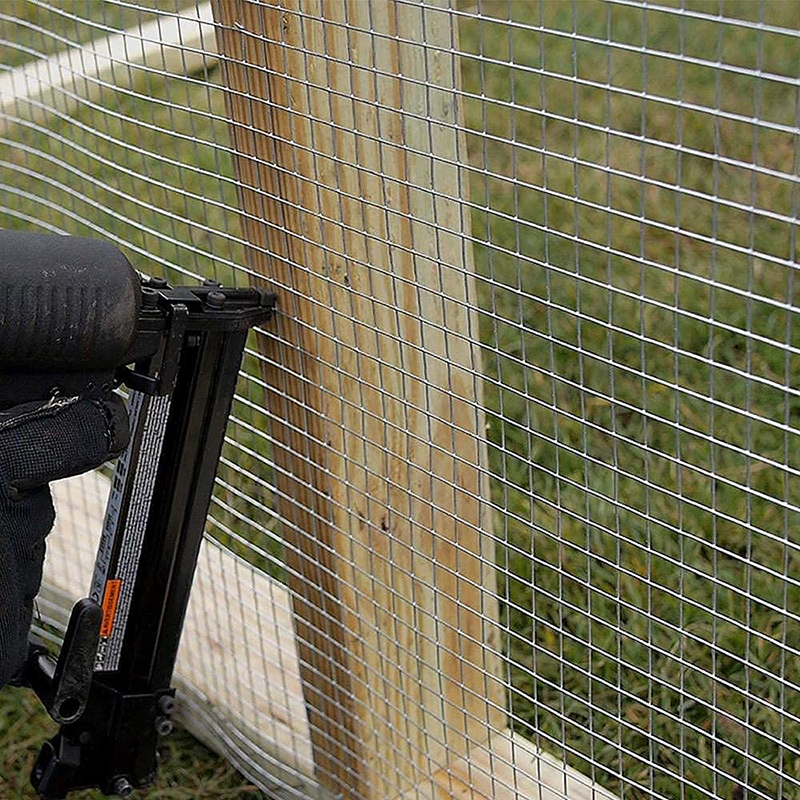 Our Welded Wire Mesh: A Versatile Solution for Construction, Industry, and Agriculture
Low carbon steel wire and stainless steel wire come together to form our welded wire mesh. This sturdy and durable material is surface treated to ensure its longevity. With a range of shapes and sizes available this versatile product is suitable for many different applications.
Construction and Building: An Essential Material
Welded wire mesh plays a vital role in construction and building. It provides reinforcement for concrete structures adding strength and stability. Its also commonly used to create barriers, fences, and partitions that define spaces while keeping people and property safe. Additionally its frequently used in high rise buildings, bridges, and other infrastructure projects.
Protection Systems: A Common Use
Welded wire mesh is an integral component of protection systems in both homes and industry. Welded wire mesh stands out as an ideal solution in several industries thanks to its strength and durability. Safety systems, such as fire escapes and security fences rely on its protective properties while animal enclosures (such as kennels or aviaries) benefit greatly from its construction. Filtration applications are another key area where welded wire mesh shines.
In facilities ranging from water treatment plants to food processing factories this material is used to filter impurities from liquids, gases and other substances with remarkable efficiency. The importance of welded wire mesh extends even further into the agriculture and food production sectors. Animal enclosures, like pig pens or chicken coops require sturdy construction that only this material can provide; its also frequently utilized in crop protection efforts against animals such as deer that can damage crops. From food processing equipment like sieves and filters to industrial settings such as construction sites or warehouses, welded wire mesh plays a fundamental role.
Our diverse range of packaging options includes paper boxes or plastic films with pallets for convenient transport of up to 176 rolls in a single 20′ container or up to 448 rolls in one measuring 40′ HQ containers.
In order to preserve our product's integrity during transit periods – essential for arriving at its intended destination unscathed – our uniquely crafted packages guarantee full protection throughout the journey.
Our galvanized option coated with zinc adds an extra shield against corrosive elements present outdoors renders it suitable for numerous applications ranging from gopher guards to chicken coop covers.
Versatile by design, welded wire mesh remains influential across various industries like agriculture while standing firm in harsh environments where it encounters exposure from moisture saturation among other variables.
Crafted from high-grade steel wire that's meticulously welded and treated for optimal durability and longevity, our superior welded wire mesh is an excellent choice for various applications. Whether you require it for construction projects or need it for filtration in the food or agriculture industry, our selection of options is vast. Convenient packaging choices include paper box or plastic film with pallets to make transportation and storage effortless.
---
Previous:
Razor Wire
Next:
Welded Wire Mesh Panels
---