Pvc Coated Wire Mesh
Product information: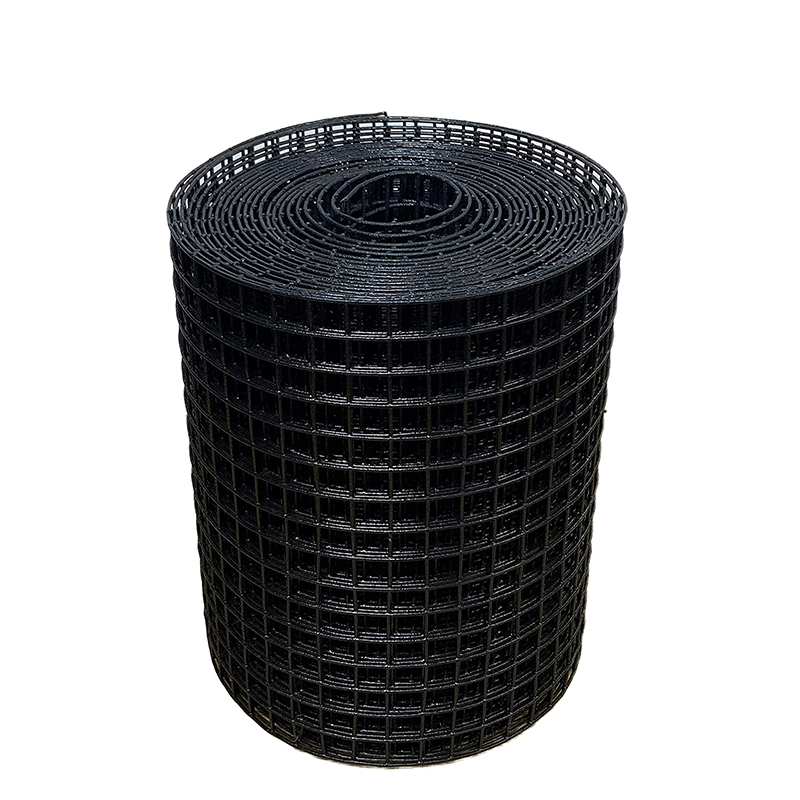 PVC coated welded mesh
Mesh size
Wire diameter (in mm)
Width&Length
In inch
In mm
Before coating
After coating

Width:0.5m-2.0m

Length:25m,30m

Other sizes can be made as request.

1/2"
12.7mm
0.45mm-1.6mm
0.85mm-2.1mm
3/4"
19.05mm
0.45mm-1.6mm
0.85mm-2.1mm
1"
25.4mm
0.88mm-2.1mm
1.35mm-2.6mm
2"
50.8mm
1.0mm-1.82mm
1.45mm-2.4mm
2"x4"
50.8mmx101.6mm
1.24mm-1.82mm
1.7mm-2.4mm
1/4"
6.35mm
0.56mm-0.88mm
1.0mm-1.4mm
3/8"
9.52mm
0.457mm-1.06mm
0.91mm-1.6mm
5/8"
16mm
0.457mm-1.4mm
0.91mm-2.0mm
Noted:PVC coated thickness can be adjusted.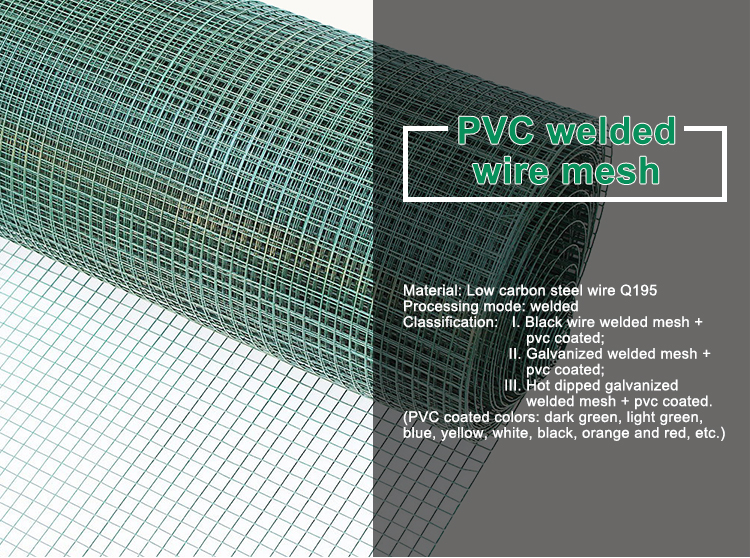 Packaging:
1.welded wire mesh in panel: are wraped with the shrinked plastic bag then packed in the pallets.
2.welded wire mesh in rolI:are by water proof paper then shrinked plastic bag as ou negotiation.
3.Special packing is ok as your request .
Application:
PVC coated welded wire mesh used of Industry, agriculture, building, transportation and mining. Mainly used in wall building, concrete placing, kinds of fencing and decoration.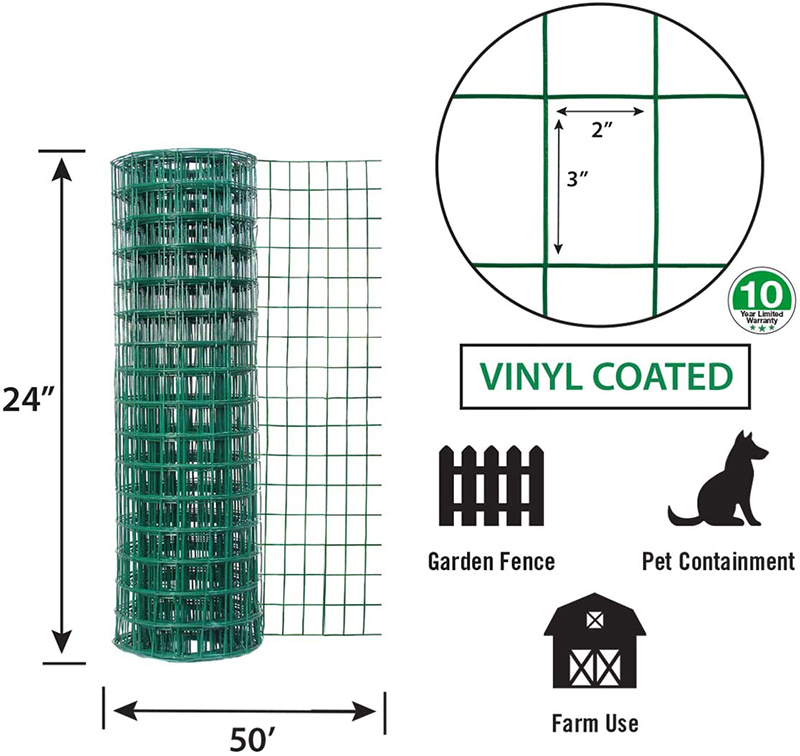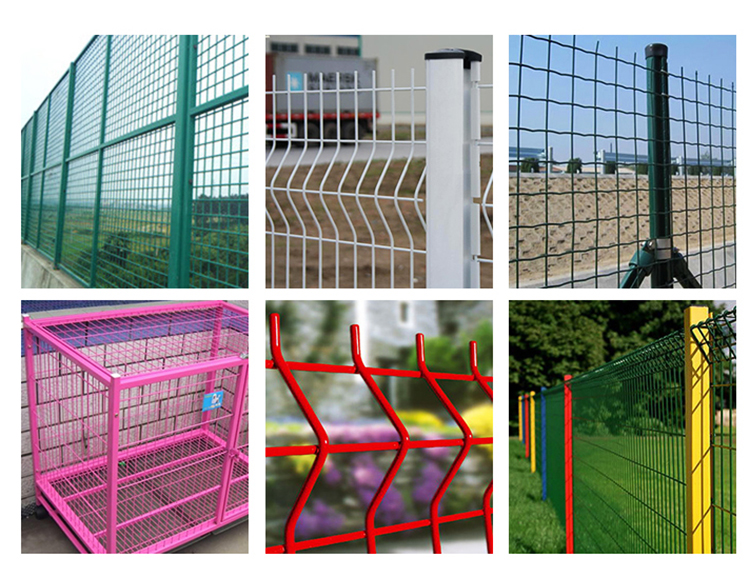 For all of your industrial needs turn to our exceptional PVC Coated Welded Mesh solution. Our mesh has been expertly crafted utilizing high quality materials assuring its strength and prolonged use. Offering a vast array of sizes for both mesh openings and wire diameters ensures that we are capable of meeting all unique demands set by each customer perfectly.
Our PVC coated welded mesh comes conveniently sized from inch to mm where length and width vary according to preference whilst being easily customizable via simple adjustments made possible thanks to its adaptable coating. Our quality assurance extends even up until delivery/packaging where each welded wire panel arrives at its destination carefully wrapped inside shrink wrapped plastic bags securely placed onto pallets while our rolls come done up safely within waterproof paper surrounding the same shrink wrapped bags designated for storage purposes. For those clientele requiring more specialized packaging options defined by their industry we happily cater to such requests.
By catering to industries at large we want our PVC Coated Welded Mesh solution known for its versatility as well as its durability and reliability. Dependable construction materials are essential when it comes to protecting your property or securing animals safely within their enclosures. Thats where our exceptional mesh products come in handy – offering top tier performance capabilities across various industries such as landscaping or gabion basket installations.
Our PVC Coated Welded Mesh is not only reliable but is also built with durability in mind so that it can withstand harsh environmental conditions without fail. By choosing us as your supplier of choice you'll have access to a wide variety of customization options tailored explicitly to suit your specific requirements accurately.
---
Previous:
Hexagonal Wire Mesh
Next:
Razor Wire
---