Anti Climb Wall Spikes
Product information:
Big Sized Wall Spike Specification
Type
Big Sized Wall Spike A
Big Sized Wall Spike B
Model Number
Anti-Climb wall Spikes
Material
HOT DIPPED GALVANIZED

STAINLESS STEEL

Spike Length
85mm-110mm
60mm-150mm
Standard length
2MM
Base  Width
50MM
25MM
Usage
roof/ wall
Standard Length
1M, 1.25M, 1.5M
Rust Prevention Type
Galvanized

Hot Dipped Galvanized

Powder Coated

Size
Big/Middle/Small
Packing
30PCS/CARTON
Pallet Packaging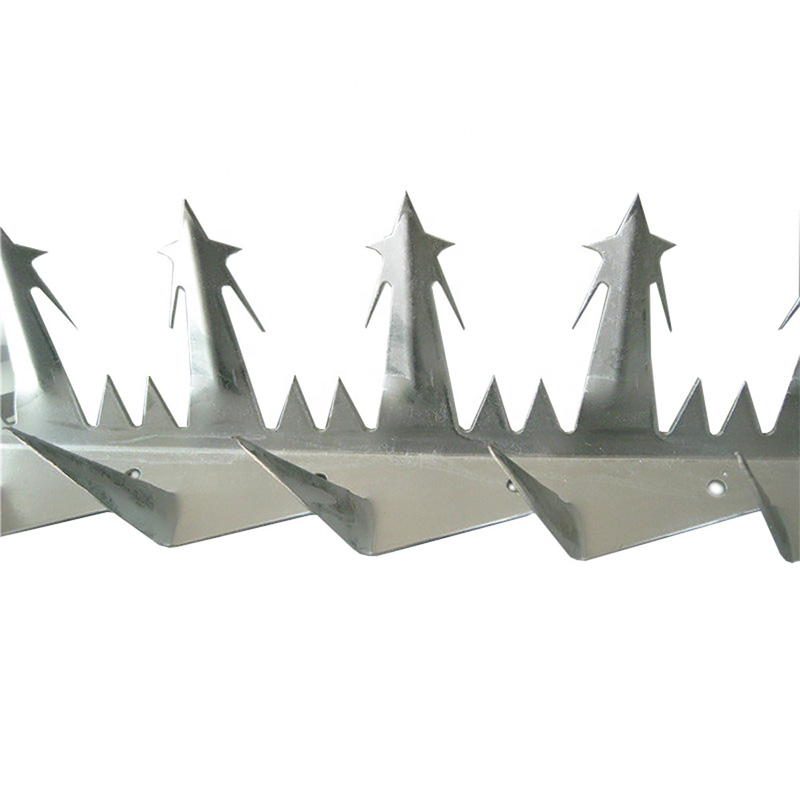 Package:
30pcs/carton or Pack according to your requirements.
Application:
Wall spike is widely used in the garden, factories, airport, etc security fence protection, to play a protective role.Anti climb wall spikes are an effective and robust security device that is ideal for protecting walls, security fencing, Anti climb wall spikes are potentially dangerous and should be attached to walls and fences at a minimum height of 2 m. The installed spikes must avoid any and all contact with pedestrian traffic and be installed in a highly visible manner in compliance with local laws and regulations and necessary warning signs fitted. Follows wall contours. Protection with beauty. Effective intrusion deterren.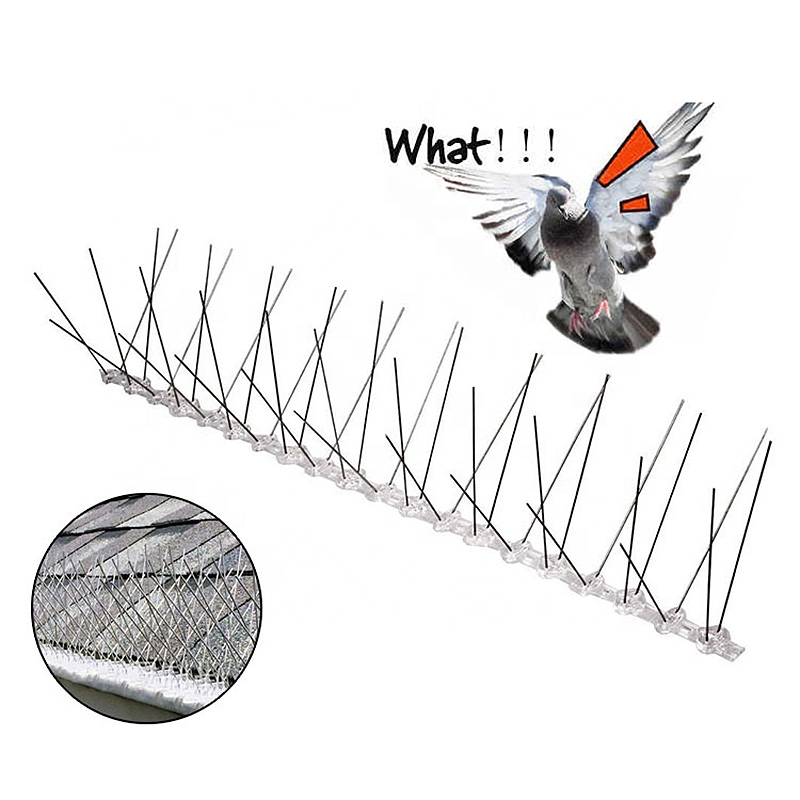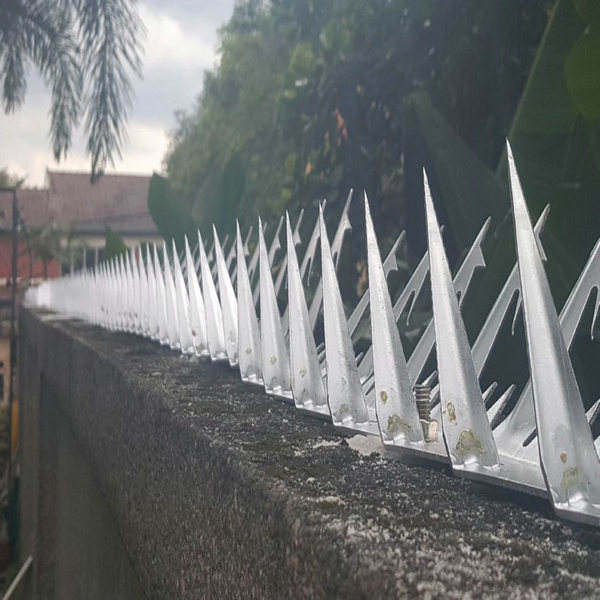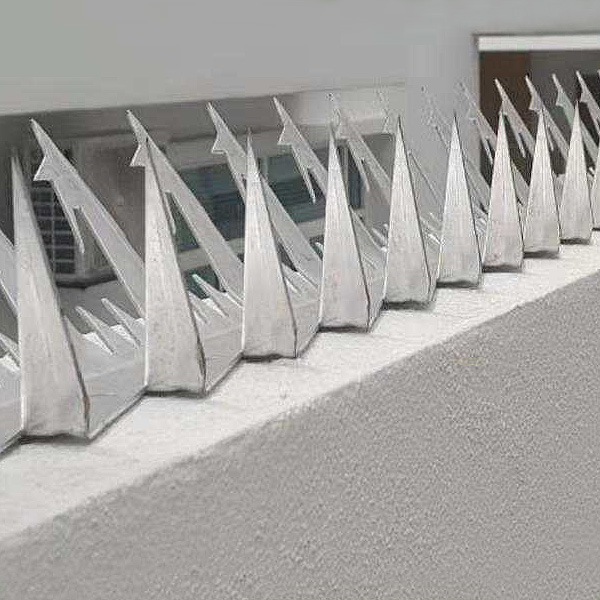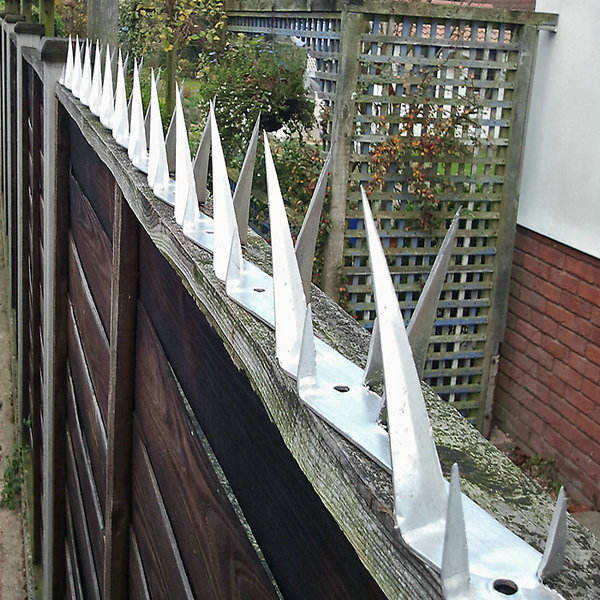 On the lookout for a sturdy and impactful security device that can shield your property from unwarranted access? Look no further than our anti climb wall spikes!
Our wall spikes have been designed expertly to add an extra layer of protection against trespassers on various properties including gardens, factories, airports among others. The sharp and resilient design effectively repels intruders looking to scale walls or fencing thereby minimizing incidences such as thefts and vandalism.
A remarkable feature of our anti climb wall spikes is their flexibility- available in 30pcs/carton with customizable packing options based on specific needs; this enables customization according to any area coverage necessary.
Furthermore installing these wall spikes is hassle free thanks to their straightforward yet robust build- attach using screws or adhesive for swift application. At the forefront of all installations is safety – which is why we strongly advise against installing any spike below 2m in height to prevent potential hazards for pedestrians.
Rest assured with confidence in the quality of our anti climb wall spikes – each individual piece constructed with utmost attention paid to the use of durable and corrosion resistant materials meant to withstand damage over time while offering optimal protection against would be intruders. Offering an excellent solution when it comes down to securing your premises effectively – thanks in part by ease of installation paired with adaptable configurations through tough design elements make these spikes suited perfectly for any property. Eliminate the worry of unwanted access and trust in our spikes to keep your property safe and secure.
---
Next:
Barbed Wire
---