When it comes to industrial screening applications, wire mesh is a dependable and high-value option. Forged from superior materials, this woven mesh is available in various sizes and shapes to meet the needs of each unique operation. When compared to other selections, it displays undeniable effectiveness and longevity, making it a natural choice for many.
Wire mesh is an ideal selection for production lines requiring efficient and reliable vibrating screens. Its lightweight nature, coupled with ample strength and flexibility make it applicable in a multitude of scenarios. This material is woven in such a fashion that particles are evenly distributed across the mesh, allowing for effective and worry-free screening. Furthermore, its robust construction repels wear and tear, rendering it an admirable choice for longevity-oriented production lines.
Vibrating screens require specially-crafted wire mesh for their functionality, the most popular options being galvanized carbon steel, stainless steel, and monel wire. Galvanized steel is the most budget-friendly but least durable of the three, while stainless steel is more expensive but withstands corrosion and wear better. Monel wire is the best choice in terms of strength and durability, however its cost can't be ignored. Mesh size is another factor to consider when selecting a material–as it ranges from 1/4 inch to 4 inches.
A great selection of mesh sizes and shapes for vibrating screens is available, including boxes, discs, and ovals. The correct size and shape must be chosen based on the size of the particles that will need to be separated from the desired material. The rule of thumb is to use a larger mesh when the particles being filtered are larger than 1/4 inch. This preciseness helps to guarantee an ideal result for every project.
Crafted out of different wire gauges, wire mesh for vibrating screens has various mesh sizes and forms. The gage of the wire affects the dimensions and toughness of the mesh; thicker wire implying larger mesh size with greater durability and thinner wire indicating smaller mesh size with less strength. Consequently, when choosing the wire gauge, consider the kind of material and size of particles to be screened.
Need a particular shape, size, or wire thickness for your vibrating screens? We've got you covered – custom-designed wire mesh is available to meet any and all of your exact specifications. Not only that but our mesh can also be crafted with revised texture patterns to up the performance of each screen. There are so many uses for this type of specialized mesh, ranging from sifting through chemicals and powders to ensuring nothing but the finest food goes on your table.
Strong yet flexible, wire mesh is the optimal choice for vibrating screen applications. Not only does the mesh offer even distribution of particles and promote effective, efficient screening, but it is also highly resistant to erosion and tear – making it a durable selection for your needs. Plus, wire mesh is lightweight and comes in a variety of sizes and shapes, creating a perfect fit for any situation.
Assemblies of parallel interwoven wires form a mesh sheet, attached to a frame: wire mesh for vibrating screen. This construction is used for a number of professional settings, enabling various industries to size and separate particles. Whether in mining or aggregates, this innovation is an incredibly helpful tool.
Vibrating screens feature wire mesh, an effective sieving apparatus. Its ubiquity in industries such as mining, aggregates and other logistics is due to its proficiency at sorting particles of distinct magnitudes. It quickly and cost effectively divests particles of various sizes while working in tandem with coal, ores and other materials.
Stainless steel or other corrosion-resistant materials are often employed in vibrating screens, lending rigidity to the wire mesh. This mesh can be adjusted in terms of its degree of tightness or looseness, in response to the size of the particles being sifted. Thus, the weave can run the gamut from a tightly constricted arrangement to a more diffuse pattern.
Securing a sieving effect of adequate caliber requires thoughtful consideration of the wire mesh for vibrating screens. Here, a uniform diameter of all the wires is essential as miscellaneous variants can compromise the mesh's freedom of movement, hampering particles from fully passing through. Simultaneously, the strength of the mesh must be sufficient to take on the wear & tear induced by routine vibration.
The framework of the projection is constructed from a durable material, typically steel, aluminum, or wood, to ensure sufficient strength to tolerate the shaking motion of the display. So as to protect the device's performance, it is necessary to appropriately attach the frame to the vibrating screen.
Varying sizes and shapes of wire mesh are provided for vibrating screens, based on the size of the particles that need to be divided. The usage and size of the particles determine the ideal dimensions of the mesh to be employed.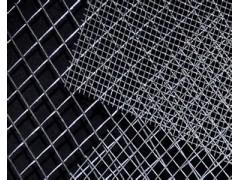 Vibrating screens can be utilized in a multitude of settings, including the sifting of materials for mining projects, aggregates, gravel, and sand. Additionally, these wire mesh screens can be employed to divide a wide range of elements which includes stones, coal, minerals, and other substances.
Finding the optimal wire mesh for vibrating screens is something that should not be taken lightly – not all meshes are the same. It is essential to ensure that you source your mesh from a reliable supplier, and size and shape it based on your needs. Moreover, it is imperative to confirm that the mesh is correctly installed and kept up with proper upkeep.
Enhancing productivity while enhancing budget: wire mesh for vibrating screens is the way to go. It is an effective and cost-saving solution to divide particles of different sizes. Investing in high-quality mesh that is properly installed and taken care of will provide a long-term solution.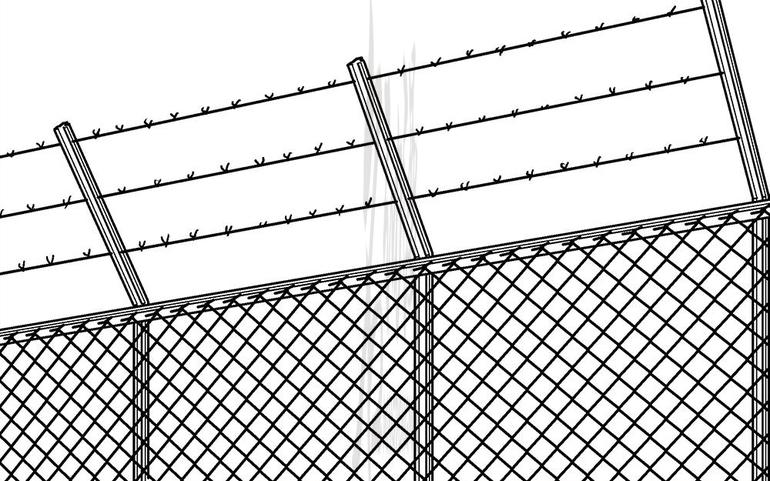 Related Product
---
Post time:2023-08-06