When it comes to shoring up concrete, no two materials better encapsulate the advantages and disadvantages than rebar and wire mesh. Choosing between the two can seem daunting, so here's a breakdown of what makes each option unique and why you should settle on one or the other for your specific project.
Reinforcing bar, more commonly known as rebar, is a type of steel bar or wire mesh used to give extra strength and stability to reinforced concrete and masonry structures. It is most often made from carbon steel but can also come in the form of stainless steel. Rebar can be found in rounds, squares, and hexagons and is suitable for installing in any orientation, vertical or horizontal. It is usually embedded into the concrete and attached using ties or wires.
Steel reinforcement in the form of wire mesh is composed of strands of wire welded together in a uniform array. These welded wire fabrics can be constructed from low carbon steel wire that is either galvanized or plastic coated, and can be utilized in an array of various sizes and shapes for horizontal applications. To secure the meshes in place, fasteners such as ties or anchors are used.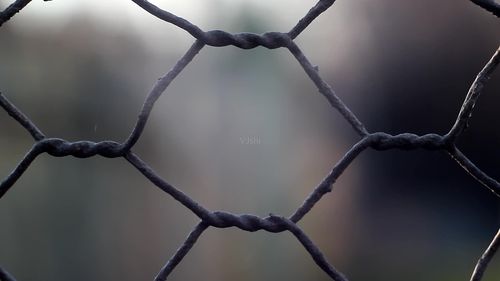 When it comes to the debate between rebar and wire mesh, it really depends on the job at hand. Rebar is a great bet for forming a successful bond between the concrete and reinforcing material; plus, its strength is reliable in vertical projects that require the bar to be embedded in the concrete. That said, if bending or contouring is a factor – think curved or inclined surfaces – then wire mesh comes out on top due to its malleability.
For such projects as driveways, patios, and sidewalks, wire mesh can lend itself as a better material than rebar. Whereas rebar relies on a rigid structure, wire mesh affords more adaptability, welcoming creative possibilities without compromising on solidity. Not only is it more affordable than traditional metal reinforcement, but its longevity is enhanced due to its resilience against corrosion. As well, the process of placing the mesh into a grid and securing it with fasteners is far more manageable than that of perfecting the organization of rebar.
Ultimately, the selection between rebar and wire mesh for a project is specific to the application. Rebar, with its rigid form, is generally used in vertical projects that require embedding in concrete; while wire mesh boasts higher flexibility and cost effectiveness in horizontal setups. It is advisable to consider all applicable details before settling on the ideal reinforcing material.
When it comes to building structures, sometimes it's hard to know which material is the most suitable. Rebar and wire mesh are two of the most routinely used construction components – but which one should you opt for your next endeavor? To make your decision a little easier, let's take a peek at how rebar and wire mesh compare in terms of strength and durability.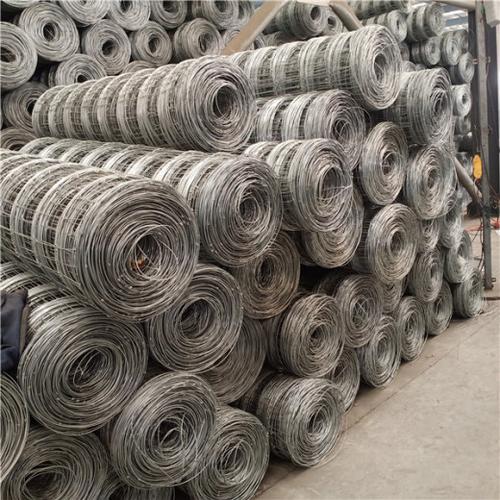 Rebar is a mighty asset for construction projects that demand enhanced toughness and resilience. Fabricated from steel at 4 to 8mm thickness, this form of reinforcement bar comes in dissimilar sizes and shapes, allowing it to be employed in reinforced concrete and masonry structures. Its supreme goodness means projects benefit from unsurpassed strength and dependability – translating into reliable reliability in the most exacting conditions.
Crafting a strong edifice is the best way to ensure longevity and durability, and that's where wire mesh comes in. An array of metals such as steel, aluminum, and galvanized wite can be interwoven in a variety of shapes and sizes to reinforce concrete structures. Plus, it can even add aesthetic appeal when used for decorative purposes, like fencing and trellises.
When it comes to making sure a structure can handle strain and last for years to come, rebar and wire mesh are both up to the challenge. Rebar offers more resilience and longevity, however; its expense makes it a less accessible solution compared to wire mesh. Though it lacks the strength of rebar, wiring mesh is much more budget-friendly.
Rebar is the more straightforward option when it comes to installation: pre-cut and pre-shaped, it's simply a matter of slotting the pieces together. Wire mesh, by comparison, requires a more laborious effort of cutting and forming to fit the desired area.
Rebar tends to come with a higher price tag than wire mesh, essentially because it is made of steel, which is a pricier metal. Nonetheless, the cost of rebar can still vary significantly depending on its size, shape, and the total quantity required for the job.
As opposed to rebar, wire mesh is a highly appreciated material when it comes to aesthetics. Not simply because it can be employed for decorative purposes–like creating fences and trellises–but also due to the wealth of colors available, that can add a pleasant visual element to any structure.
When it comes to strength and longevity, rebar is the clear winner. Its toughness and longevity are undeniable, yet its cost can be prohibitive, whereas wire mesh is a more budget-friendly option that does not quite match up in strength or reliability. As far as aesthetics, however, wire mesh takes the lead. Ultimately, selecting between rebar and wire mesh will depend on the particular requirements of the project.
Related Product
---
Post time:2023-08-10