Over the past 10 years, many homeowners have adopted mole wire mesh as a method of fencing their gardens and other outdoor features. Crafted from galvanized steel wire, this material provides a defensive layer against burrowing creatures like moles, voles, and gophers. In addition to defending gardens and flower beds, it also serves as an ideal barrier around ponds and other bodies of water to prevent aquatic life from entering.
For gardeners looking for an effective yet affordable way to keep out critters, mole wire mesh is an ideal solution. Its simple installation and heightened durability make it a great investment with no need for chemical or mechanical deterrents.
A wire mesh is fashioned into a grid-like layout with depths running several inches deep. Adequately small to disallow animals from getting in, yet sufficiently wide to stop debris such as soil from making its way through, the mesh creates a reliable seal against burrowing critters.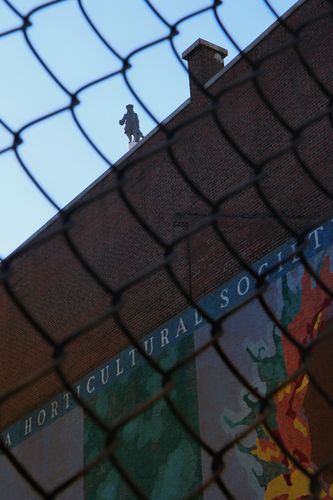 The exceptional durability and superior strength of the galvanized steel wire used in mole wire mesh makes it an ideal selection for locations frequented by crowd or frequently exposed to environmental elements. Additionally, its remarkable rust resistance makes this metal an excellent solution for areas near water bodies.
Mole wire mesh is a snap to install, due to its malleable properties that enable the grid-like pattern to twine itself around curves of the fencing area. Securing the mesh with posts or stakes, and burying the edges further stabilizes the perimeter.
In order to protect against animals getting in, it is critical to ensure that those holes in the mole wire mesh are sufficiently tight. Additionally, burying the mesh a few inches deep into the earth prevents animals from tunnelling underneath it.
Enabling you to keep out those pesky burrowing animals without having to resort to artificial chemical or mechanical solutions, mole wire mesh is a dependable, affordable and easy-to-install choice for those gardeners looking for an effective way to safeguard their gardens from moles, voles and gophers. With just a few minutes of effort, this simple solution can help protect your outdoor space.
Constructed from a heavy-duty galvanized steel wire that is welded into a mesh pattern, mole wire mesh makes for an affordable and reliable way to protect landscaping, lawns, and other parts of your property from any small animals or pests. Any type of structure or fencing that exists can be easily integrated with this portable barrier solution, making mole wire mesh an incredibly versatile product choice.
Combat nuisance creatures and safeguard your garden with Mole wire mesh! Delineate your property by excavating an encircling trench and affixing the mesh to posts or stakes, it will provide defense against destructive voles, bothersome moles, and unwelcome critters such as rabbits or squirrels.Mole wire mesh provides a practical solution to safeguarding your lawn and garden from the destruction caused by small animals.
Mole wire mesh makes for the perfect fencing solution, no matter the size of the space you need to guard. Whether you need a tiny or a towering barrier, it comes in multiple sizes and styles so you can choose one that meets your particular requirements. Easy to install and available primarily in rolls, these meshes are usually 5-6 inches tall, which means a fence constructed from them can be up to 3-4 feet tall – the ideal height to deter larger animals yet allow air and light through for your beloved lawn or garden.
For an attractive and long-lasting defence against potential intruders, mole wire mesh is an exceptional choice. Not only is it both economical and dependable, but the wide range of vibrant hues and designs also make it a lovely addition to your garden's aesthetic. So, you can enjoy the extra peace of mind knowing that your lawn is safe and secured without worrying about continually replacing the material.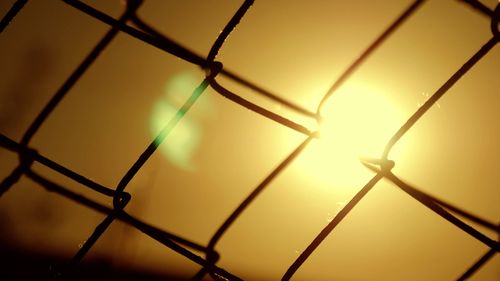 With unsurpassed hardiness, Mole wire mesh is sure to last in any environment, including areas with extreme conditions. Plus, its easy upkeep means all that's necessary is a good hosing-off periodically to keep it pristine and rid it of dirt or grime build-up. As such, Mole wire mesh is an ideal selection for anyone residing in areas with harsh climates.
In order to ensure the successful installation of mole wire mesh, it is necessary to position it beneath the dirt and secure it to sturdy posts or stakes, offering protection from animals burrowing beneath the fence. This will provide a reliable barrier that can withstand the elements, keeping it firmly in place.
If you're looking for an affordable way to keep your garden and lawn safe from unwelcome critters and pests, mole wire mesh is a great option. Not only is it uncomplicated to install and manage, but the modern design can fit a multitude of situations and beautify any outdoor setting as well. Make sure your property is secure and virtually inaccessible with this user-friendly alternative.
Related Product
---
Post time:2023-07-21