Livestock farmers searching for an effective fencing solution that requires minimal upkeep will find that wire mesh cattle panels are the perfect option. Constructed from a strong mesh woven with an aim to prevent animal escape or injury, these versatile metal fences provide a secure containment for cattle that can be installed with ease. A dependable, low-maintenance borderset, cattle panels are the go-to choice for farm owners looking for a cost-effective and reliable boundary-defining barrier.
Built for endurance and strength, cattle panels boast heavy-duty galvanized steel mesh that has been tested and proven to remain standing through all sorts of weather. The panels are usually five or six feet tall and their length varies from 10 to 25 feet. For additional reinforcement, robust steel posts are staked securely into the ground, joining the panels together.
The construction of a cattle panel enables those on the homestead to retain visibility from afar, without sacrificing the security that the land needs to stay safe. This is a smart solution compared to conventional fences, which can often be impossible to observe through. Moreover, the delicate mesh develops an extra layer of protection, set in place to prevent animals from getting their appendages snarled and stuck in the fence. Practically, this considerably decreases the probability of harm coming to the livestock, granting a much needed peace of mind for any rancher.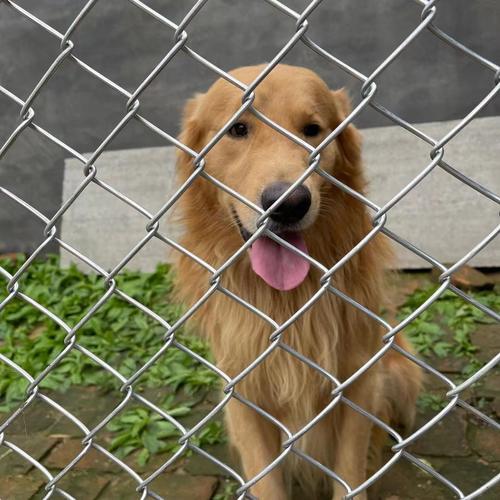 Installing cattle panels is an easy process. They can be connected to secure existing fencing, or set up independently with steel posts sunken into the ground so that the system stays put. Alternatively, heavy-duty wire ties can be used to attach the panels together.
Cattle panels are designed to ensure both the safety of livestock from predators, and the security of a designated space from unwelcome outsiders. With their sturdy mesh and unshakeable posts, these reliable panels are sure to keep out animals like coyotes and foxes, providing much-needed peace-of-mind to ranchers.
Keeping your cattle panels in excellent condition requires relatively little effort, and they can easily last for extended periods of time. Doing a quick inspection every so often to check for wear or damage can help maintain the integrity of the panels, and any broken pieces should be promptly replaced. Additionally, a gentle detergent and rinse will help keep your cattle panels gleaming – the perfect look for your livestock.
Ideal for cattle farmers, cattle panels offer a cost-effective approach for containing livestock. Their simple installation and lack of maintenance requirements make them incredibly convenient. Plus, the secure posts and durable mesh afford unwavering protection for the animals, providing a clear view while keeping them in and peril at bay. More than just offering visibility, the tough mesh stops predators from entering the pasture – making wire mesh cattle panels an all-around first-rate solution for safeguarding livestock.
Equipping a property with an ideal living space for animals is made easier with the use of wire mesh cattle panels. Their undeniable quality and convenience make these items a go-to choice for both small and large-scale farmers. These panels provide an extra layer of protection for their livestock while creating distinct sections throughout the pasture or corral. Easily installed, they are designed to last for years.
Durable galvanized steel is the material of choice for wire mesh cattle panels, rendering them both rust and corrosion resistant. What's more, heavy-duty steel bolts are used to expertly link together these panels, thereby providing a reliable and robust fixture. Those in need have the freedom to select from variously sized options ranging from 4 foot varieties to mammoth 10 foot models, enabling a bespoke enclosure based on individual prerequisites.
When it comes to providing livestock safety, wire mesh cattle panels make a frugal and reliable choice. Not only are they crafted from dependable, hardwearing materials that cannot be quickly shattered, but they also remain affordable in the long run compared to traditional wooden fences. Thanks to their sturdiness, these panels won't need regular maintenance either, thereby saving you more time and money.
Your livestock's safety is a top priority, and with wire mesh cattle panels, you have the ability to create an enclosure tailored to their specific requirements. From a petite pen for miniature animals to a grand paddock for larger breeds, the panels can be used as regional borders in a variety of forms, including rectangles and circles. Offering you the opportunity to design the ideal space for your animals, wire mesh cattle panels has you covered.
Installing wire mesh cattle panels can be swift and simple. All that is require are a few basic tools and an investment of a few hours – making them the ideal choice for any farming operation that values efficiency and cost savings.
Unequivocally robust, wire mesh cattle panels are capable of withstanding any climate. Perfect for regions that experience extreme weather – be it rain, snow, or wind –these panels are impervious to damage.
To put a bow on it, wire mesh cattle panels are a required part of any cow ranch. Easy to install and inexpensive, they can be tailored to fit any size farm and come in a variety of sizes and forms. What's more, they safeguard your livestock while standing tall against the toughest of elements, making this an all-weather choice. Any rancher, large or small, can rely on these panels for strength, dependability, and cost-effective protection.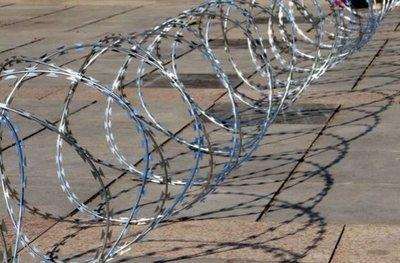 Related Product
---
Post time:2023-07-17