Wire mesh offers an impressive range of functionality, making it a preferred material for many different projects. Crafted from interwoven strands of wire, wire mesh is lightweight yet strong and provides a reliable barrier or screen. Plus, it is incredibly flexible and can be easily customized to suit specific needs and purposes. Three varieties of wire mesh are especially common – woven, welded, and expanded. Each type has its own unique characteristics that make it suitable for various applications.
Woven wire mesh is a long-standing type of material crafted by looping strands of metal and other materials together in a uniform pattern. Typically composed of low-carbon steel wire, these fabrications possess incredible sturdiness and can be found being used in the realms of construction, industrial work, fences, sifting, and filtration. Additional alternatives like stainless steel, brass, and copper may also be incorporated to make this timeless product.
Consisting of a reinforcing weave of steel strands joined together through welding, welded wire mesh is a reliable and resilient construction material that offers dependable durability and corrosion resistance. Its properties make it a popular choice for outdoor uses such as fencing and security systems, and its high-carbon steel composition provides unrivaled strength, making it ideal for industrial and construction projects.
Wire mesh that has been stretched and expanded to maximum capacity produces a lightweight yet strong and resilient material that is fit for a variety of uses. Expanded wire mesh has been honed to its optimal properties, making it suitable for implementing in graceful, decorative walls and panels as well as robust industrial and commercial filtration and sieving tasks.
Dependent on their intended purpose, each wire mesh type has a specific set of perks and drawbacks. Woven wire mesh is resilient and dependable, yet personalization of it can be challenging. Although more costly than the other variants, welded wire mesh boasts excellent resistance to wear and tear as well as the potential for customization. Last but certainly not least, expanded wire mesh provides excellent flexibility and is easily the lightest option yet is unfortunately not as sturdy.
Considering the application and environment of your wire mesh is of paramount importance. The range of available mesh types all have specific attributes that can make them suitable for a certain requirement. Therefore, it is key to take into account the strength, weight, pliability, and resistance to corrosion when deciding on which type to go for.
If you're in search of a sturdy screen that can serve multiple purposes, wire mesh is an excellent option. Available in three different varieties – woven, welded, or expanded – each type of wire mesh contains its own distinct qualities and advantages. Before selecting the right one for your requirements, think about the atmosphere where it will be employed and if it can handle the strain of the application. No matter what your needs, you'll be able to locate the perfect wire mesh for your task.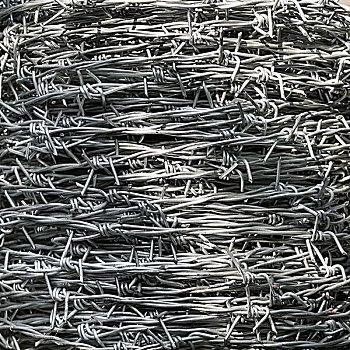 For centuries, wire mesh has been a go-to material for a range of purposes. Constructions, industries, and farms have all incorporated wire mesh into their designs- given its robustness and long-standing capacity for withstanding wear and tear. Composed of metal wires intricately interlaced in an impeccable weave, this material can be successfully utilized in a myriad of ways.
The harsh, inflexible interweaving of welded metal that is wire mesh is a popular choice for various needs in the industrial and construction realm. It is employed to reinforce masonry or concrete walls, form effective fencing, enclose aviaries, and safeguard equipment. Interestingly, wire mesh is created when metal wires are fused together in a meticulous manner to create a strong, sturdy barrier.
Artfully crafted out of metal wires, woven wire mesh is a flexible fabric-like material that can be used in a variety of different settings. It's commonly employed on agricultural grounds, providing the perfect space for all kinds of animals to roam and explore within their enclosures. Fencing and masonry wall reinforcement are also applications that this strong material is well-suited for. As an added bonus, its beauty and texture make it the perfect addition to any decorative setting, such as stair railings and fences.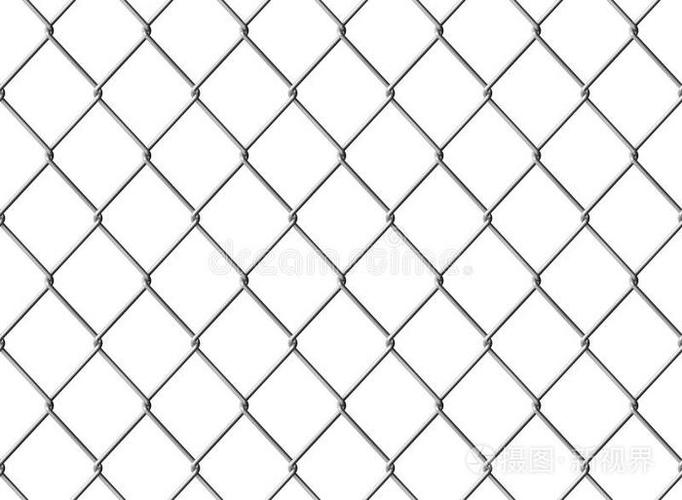 The strength and deftness of expanded metal mesh has made it a popular choice for both practical and aesthetic purposes. Through a process of skilled cutting, metal sheets are transformed into a diamond grid pattern which can be used to protect industrial machinery, strengthen walls, and add a visually pleasing touch to stair railings and fences.
Wire mesh proves its worth in an array of practical and ornamental scenarios – from industrial to decorative. Resilient and longlasting, it may be employed in numerous situations but, when choosing the correct type, certain aspects must be taken into consideration. Each type of wire mesh has unique attributes and capabilities that must be carefully selected for the intended task.
All three forms of wire mesh– welded wire, woven wire, and expanded metal– are commonplace in industrial, construction, and agricultural settings, for various uses. Welded wire is strong and rigid, making it ideal for creating fences and aviaries, while woven wire is flexible for decorative applications. Expanded metal is especially lightweight, yet retains sufficient strength to serve as a protective covering for machinery or a strengthening feature in walls.
When selecting and installing wire mesh, it is imperative to select the best fit for your purpose. Every type comes with its own particular strengths and weaknesses, so it is vital to do your research and ensure you are using the most suitable material for the job. With conscientious care and regular maintenance, a secure structure can be provided by your wire mesh for many years of trouble-free use.
Related Product
---
Post time:2023-08-02