Exploring the Universe of 1×1 Wire Mesh Panels
Welded wire mesh, commonly referred to as wire mesh panels, provide an ideal solution for a variety of industrial and commercial uses. Whether it's used for fences, partitions, or animal housing, its strength and attractive design make it the perfect material choice. Of all welded wire mesh varieties, 1×1 mesh is more preferred due to its sturdiness and aesthetically pleasing look.
An assembly of galvanized steel or stainless steel strands are combined into one solid sheet, creating a wire mesh panel. Skillfully welded together in an orderly arrangement, the individual wires provide support and strength, while also exhibiting amazing longevity. This pliant structure is practically impervious to corrosion and other forms of wear and tear.
The flexibility and robustness of 1×1 wire mesh panels make them a desirable option for fencing. As an aesthetically appealing yet reliable barrier, these panels provide excellent defense against strong winds and deluges, all while still enabling a clear view of the area. This is incredibly beneficial for security, as it serves as an excellent deterrent for would-be intruders. Moreover, owing to their sturdy design, these panels are sure to stay in place without needing replacement for many years to come.
1×1 wire mesh panels offer pet owners a secure way to contain their animals, allowing pets to see out while actively preventing them from escaping. This makes them an ideal choice for a safe and effective animal enclosure.
Durable and versatile, 1×1 wire mesh panels can be used in a range of industrial settings. Their strength to bear hefty loads while permitting an abundance of air circulation is especially advantageous for dust extraction and ventilation tasks, as their structure allows them to be conveniently adjusted to a job's special needs. From sieving to containment, filtration, and beyond, these panels help make sure that the job is done right.
1×1 wire mesh panels offer remarkable customizability. Cutting and shaping them is simple, making them the perfect choice for unique projects. Moreover, the panels feature a protective powder-coated layer that guards against any potential deterioration or harm.
Boasting robust construction and a stunning aesthetic, 1×1 wire mesh panels are the go-to option for a multitude of industrial and commercial applications. Not only do they offer flexible installation, but their strength and durability make them a perfect choice for security fencing, protecting animals, and ventilation. Thus, these panels are sure to be a great fit for any endeavor.
For years, experts in the residential and commercial building industry have been utilizing wire mesh panels due to their economical and tough nature as well as their versatility for different projects. A popular implementation of these panels is through 1×1 wire mesh panels, which are widely used in a variety of ways.
A 1×1 wire mesh panel is a versatile and reliable metal mesh made up of a single strand measuring 1 inch wide by 1 inch tall. Its use is commonplace in both commercial and residential projects, where it serves to provide reliable protection, seclusion, and insulation.
For an outdoor project that needs to be resistant to moisture and corrosion, galvanized steel is the material to choose for 1×1 wire mesh panels. Galvanized steel is a type of steel that has a special zinc coating to protect it from damage, making it a popular choice. Our wire mesh panels come in a range of gauges, from ultra-fine to rough, so it can meet your needs for any application.
1×1 wire mesh panels are a go-to option for bolstering security. They're an effective way to protect properties, yards, and surrounding areas from unwanted intrusions, all while providing an impasse that is substantially difficult to circumvent. Additionally, this mesh can be utilized to build enclosures for animals, offering valuable safeguards against threatening predators.
Panels can be an integral part of a decorative aesthetic, be it outdoor fences, indoor partitions, or even appealing screens. These panels come in a plethora of shades and prints, allowing you to make the perfect match for your specific project's style requirements. With their addition to the surroundings, one can easily enliven the ambiance, whether it is in outdoor landscaping or in indoor spaces like an office or cafe.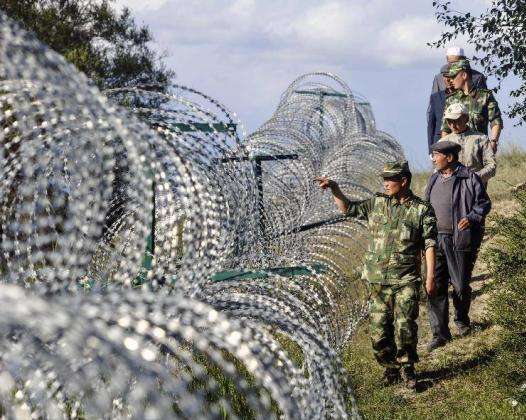 Ideal for both home and business environments, 1×1 wire mesh panels offer reliable insulation. Effectively shielding against draughts, they maintain a pleasant internal temperature. The panels are suitable for all areas, from walls to ceilings and floors. As such, they bring comfort and ease with their secure draft-resistant barrier.
To protect you and others, 1×1 wire mesh panels can provide an added layer of security. Whether it's to form handrails along a staircase or walkway, or creating a confined space around hazardous materials, the mesh panel provides an imperative safeguard. Not only that, but this arrangement of metal rods greatly reduces the chances of slips, trips, and falls.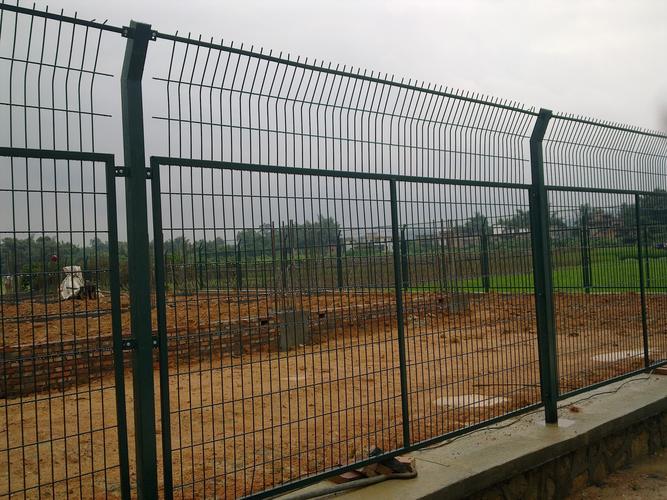 Cost effective and multifunctional, 1×1 wire mesh panels are the perfect choice for a range of uses. From upgrades in security to insulation and decorative purposes, these panels can deliver on quality and strength that will last. They come in a rainbow of colors and gauges, so any project is sure to have the perfect fit for their particular needs. In other words, 1×1 wire mesh panels are a must-have essential.
Related Product
---
Post time:2023-07-21