Through its versatility and value, wire mesh has become an invaluable material with a multitude of practical applications, ranging from industrial to residential. It can be used for sieving and filtering to strengthen structures. Of all its uses, probably the most frequent is to protecting and concealing holes on walls and other flat surfaces.
Wall, ceiling, and floor penetrations created by pesky rodents and other animals, or extreme weather conditions can not only cause drafts and water seepage, but can also become a financial burden when requiring repairs. Wire mesh is an inexpensive and highly effective way to tackle and prevent these issues.
Interlinked wires of different shapes and sizes are carefully woven together to create wire mesh. This dense formation of threads produces extensive coverage at an inexpensive rate, easily fitting any aperture requires. Moreover, fasteners such as staples or nails robustly hold these meshes in place.
To keep pesky critters like rodents and squirrels from entering the home, wire mesh can be used to cover openings in the walls and ceilings. This material creates a barrier that is impermeable to these animals, making it nearly impossible for them to get inside and cause a ruckus.
Interweaving wire mesh is a wonderful strategy for keeping out unwelcomed guests, such as birds and bugs. Insects can be especially troublesome if they find a way inside the home; they can spread diseases and create a variety of other problems. Placing wire mesh over openings is an efficient method for blocking their entrance.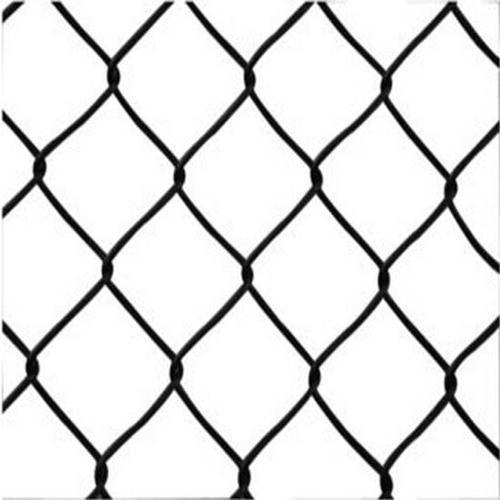 During the winter months, it is important to secure the home so that frigid air does not seep in through any porous walls or ceilings. One easy remedy for this is to cover any potential cracks or crevices with wire mesh, which forms an effective barrier against stronger gusts of wind. In doing so, you can help maintain a comfortable level of warmth inside your house.
Boasting impressive longevity, wire mesh is an ideal product for areas prone to extreme temperatures and turbulent weather conditions. Its resistance to corrosion and rusting also make it a suitable option near coastal regions or in humid climates, where other materials tend to suffer comparatively rapid deterioration.
Wire mesh is a must-have material due to its versatility, durability, and cost-effectiveness. Its ability to effectively cover up openings in walls and various surfaces not only helps preserve structural integrity, but also protects from outside elements such as rain, drafts, animals, and insects. When installed properly, the right type of wire mesh can ensure your possessions remain safe from destruction or invasion.
When you need a reliable solution to cover holes or build a barrier, look no further than wire mesh. Its adaptable nature and robustness make it a top choice for many uses ranging from security concerns to sprucing up your home. No matter the challenge – be it patching a wall or constructing a fence – wire mesh is the answer.
Unique in form and material, wire mesh can be found in various sizes and styles. Options such as welded wire mesh and chain link provide distinct advantages; the former being strong and sturdy while the latter offering flexibility and ease of installation. Expanded metal is an upgraded choice, providing more resilient security, but usually at a higher cost. Perfect for those striving for aesthetics, hexagonal mesh may be more difficult to install and likewise more pricey – but undeniably stylish.
When choosing a wire mesh to plug a gap, the designated purpose and the conditions surrounding must be taken into account. For example, if you are installing it on a wall interior, corrosion-resistant and flameproof properties should be of priority. But if you're building a fence, robustness in addition to aesthetic appeal are both equally important.
Having decided which wire mesh type is best for your application, you are now ready to begin the installation. Depending on the wire mesh selected, this could be a simple procedure that takes only a few hours and a handful of tools for welded wire mesh, or it may be more complex – eliciting the help of a specialist – for chain link or hexagonal mesh.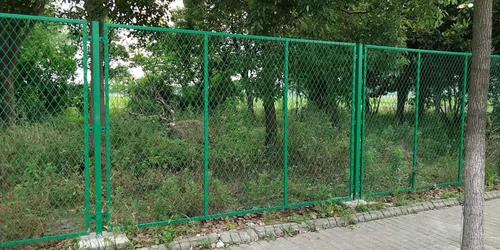 Regardless of the type of wire mesh selected, it is essential that it is installed properly. This entails making certain that it is tightly affixed with no overlaps or intervals left untouched for a fully-sealed boundary. If there are no capabilities to personally install the wire mesh, enlistment of a competent professional with proven experience in this area should be considered.
To protect openings or build barriers, wire mesh is an ideal choice. It is strong, dependable, and relatively simple to install. When selecting wire mesh, it is essential to look at the application and environment it will be used in. After the correct type has been chosen, the installation process can start. If proper installation procedures are followed, wire mesh can reliably secure openings and provide an aesthetically attractive solution.
Related Product
---
Post time:2023-07-27