Vinyl coated wire mesh panels are the perfect choice to safeguard any building, while still allowing plenty of air and light. These versatile panels are in use in various scenarios – from homes, businesses, to large-scale industries. They provide security and are designed to foster a breathable interior.
To create vinyl coated wire mesh panels, galvanized steel strands are covered with a layer of polyvinyl chloride (PVC). This protective finish eliminates the need for repair or frequent repainting. With a strong resistance to water, impact and UV rays, the panels boast an attractive and long-lasting appearance. Furthermore, you can get them in all sorts of sizes and colors to accommodate any area. For custom projects, you can even order panels that are tailored to your exact specifications.
Panels provide a protective border, allowing in air and sunlight while providing a palpable sense of safety. This makes them the ideal choice for creating barriers around pools, patios, and gardens, as well as enclosures or sections in outdoor areas. They also provide comfortable safety measures for warehouses, industrial plants, and other sites associated with manufacturing.
Vinyl coated wire mesh panels offer an effortless installation process. Ready to be put into use straight out of the box, their convenience makes them ideal for DIY projects. Attachment to posts, walls, or other fixtures is simple due to the panels' compatibility with galvanized steel or aluminum U-channel posts. Alternatively, they can be combined with other types of fencing, including chain link, wood, and vinyl.
These panels boast a vinyl coating which happily provides both an aesthetic boost and corrosion resistance. Additionally, the layer acts as a shield against the harmful ultraviolet radiation that can quickly degrade metal surfaces, and its malleability allows it to conform to any custom shape or size.
Vinyl coated wire mesh panels are an ideal solution that offers many desirable traits; strength and durability, a secure barrier that allows air and light to permeate, and straightforward installation and maintenance making them a favorable choice for DIY projects. With an attractive finish and corrosion-resistant outer coating, it is no surprise they have been used in residential, commercial, and industrial settings alike.
Renovations to boost property appeal can be hard – but with vinyl coated wire mesh panels, you can easily add a touch of style to your space! These mesh panels are an innovative way to spruce up your home, from providing enhanced security to adding an element of decorative flair. You'll be able to enjoy the perfect balance of safety and personalization while also utilizing materials that are strong and durable. With vinyl coated wire mesh panels, your property value can increase while still offering protection, making them a perfect choice for your renovation needs.
From fences to walls and partitions, vinyl coated wire mesh panels are an innovative and highly versatile building material. Comprising a steel core encased in a durable vinyl coating, these panels not only provide strength and durability but offer an enticing aesthetic. Customizable, these panels can be tailored to your specific requirements, allowing you to make the most of your outdoor space. No matter the intended application, their remarkable strength and appearance make them a useful addition to almost any property.
Vinyl coated wire mesh panels epitomize strength and durability, making them a top option for applications where robustness is key. Resistant to rust and corrosion, the steel core is fortified with a vinyl coating to protect it against the elements. Not only does this prolong its structural integrity, it also helps ensure a sleek look can be enjoyed for many years.
Venturing into customizing the appearance of your property? Let vinyl coated wire mesh panels be your solution! With a rainbow of vibrant colors to choose from, you can decorate with ease and confidence. Whether a fence, wall or partition is your objective, these panels can get the job done with speed and effortlessly. No long hours struggling in setup – simply take these panels out and in no time have a magnificent view to behold!
From residential fencing to outdoor enclosures, vinyl-coated wire mesh panels are the perfect solution for a wide range of uses. With their attractive design and sturdy construction, these panels can provide dedicated security for gardens and other exterior areas while also making an aesthetically pleasing addition to any space. With so many uses, it's no wonder that vinyl coated wire mesh panels have become so popular.
If you're looking for a cost-effective way to magnify the metaphysical features of your property, vinyl coated wire mesh panels could be the perfect investment for you. Not only are they much cheaper than a lot of other fencing materials, but they also provide a great value. That being said, these panels are more budget-friendly than other fencing solutions and can make even the most starved wallets happy.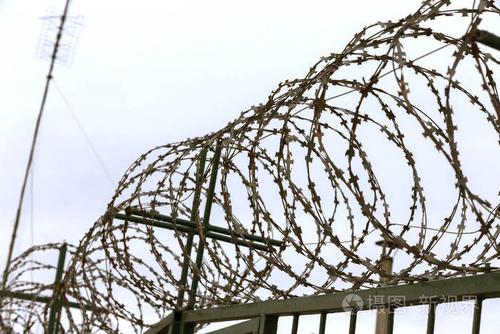 Crafted from a dependable steel core, vinyl coated wire mesh panels are an exceptional option for busy homeowners who require low-maintenance materials. Wrapped in a resilient vinyl coating and immune to corrosion, these panels retain their aesthetic appeal despite enduring the harshest of elements. No fear of replacement needed – these panels are ready to withstand years of wear and tear without losing their luster.
An economical and practical solution, vinyl coated wire mesh panels are appreciated for their immense strength, long-lasting resilience, and attractive design. As an incredibly versatile material, they can be employed to a variety of uses and are simple to upkeep. Whether it be residential or commercial level, those seeking to update their premises will find vinyl coated wire mesh panels to be incredibly beneficial.
Related Product
---
Post time:2023-07-25