An interlacing of metal wires intertwined and fused together, known as wire mesh, wire cloth, or wire fabric, is a remarkably adaptable material. Not only does it offer protection, assurance, and construction in a range of businesses, but it can also be used to create a secure and visually appealing presence.
For generations, Wire Mesh has been a go-to aid for projects requiring strength and shelf-life, utilized by engineers and architects alike. While once confined to places such as wire fencing, it has since come to be applied in a multitude of ways, being employed in both residential and commercial contexts. It offers a versatile use, whether the goal is security or decorative: either way, Wire Mesh ensures that its utility is never lacking.
Sparkling stainless steel, galavanized steel, brass, aluminum or copper can be crafted into an array of shapes, sizes, designs and thicknesses to form wire mesh. Typically woven wire mesh is created by interlinking metal strands into a fabric-like material. This is the most popular type for common purposes such as fences, screens, window guards and purification layers.
Intersecting metal wires are fused together to form a dependable welded wire mesh. The welding process adds strength to the material, making it tougher and more resilient. This type of mesh is often seen providing protection as a security fencing or screen, as well as a supporting infrastructure.
Intertwined strands of wire skillfully woven into intricate designs create an elegant fabric-like appearance that belies its strength and durability. Knitted wire mesh is a popular choice for adding an aesthetically pleasing touch to interior design elements, as well as for sound absorption. Lightweight yet strudy, knitted wire mesh provides an effective and eye-pleasing solution for projects in many areas.
Wire mesh is a well-known material that serves an array of purposes in both indoor and outdoor areas. Its lightweight structure allows for the free flow of light and air, making it an ideal choice for fencing needs. When put to work as a support structure, wire mesh offers a strong and reliable framework, often found in buildings and bridges alike. It is also a common choice for safety and security purposes where a secure barrier is needed, like in prisons or other high-security facilities. In addition to these practical functions, wire mesh can be used to introduce decorative elements to the home or workplace, such as window guards and aesthetically pleasing screens.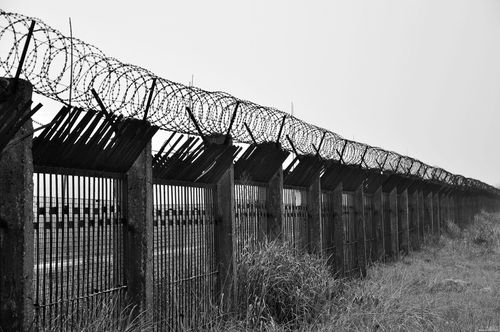 An invaluable tool, wire mesh offers strength and resilience in an array of situations. It is a multifaceted resource which can be used to promote safety, increase durability, and even enhance visual appeal. Whether the desired result is security or aesthetic splendor, this prized material guarantees success.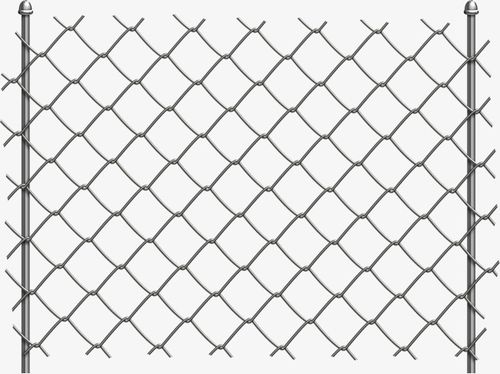 Wire mesh is an interwoven network of wires, resembling a grid-like arrangement. It is used to serve various purposes, such as fencing, sieving, and filtration. This ethereal lattice is manufactured out of a multitude of materials, such as metal, plastic, and fiberglass.
Wire mesh is an incredibly functional material. Its interwoven lattices form an immovable barrier, making it an effective choice for fencing. But its usefulness doesn't stop there; the same properties also make it an ideal material for sieving and filtration, as the tiny pores in the mesh are capable of letting liquids and gases through while holding back solid particles. Creative architects even use wire mesh in their designs, such as acoustic walls, to both reduce outside noise levels and keep away unwanted pests.
A range of materials can be used to produce wire mesh, including aluminum, steel, brass, plastic, fiberglass, and nylon. Each of these materials offer their own unique benefits and drawbacks. Additionally, these nets can be crafted in different sizes from ultra-fine to massive.
Interconnected strands of strong and robust wires weave together to make woven wire mesh – one of the most widely used types of meshes. These wires hug each other in a lattice pattern, allowing them to resist flexion, making them suitable for fencing, separating, and filtration jobs.
Robust and able to hold shape, welded wire mesh stands out from other kinds of wire mesh due to the welding of the crossing points between wires. Due to its strength and rigidity, this sort of mesh is popular for use in architectural projects as well those requiring filtering.
Crimped wire gives rise to a variant of wire mesh which is characterized by carefully crimping the wires at the edges. This is more flexible than a woven or welded variant, which makes it suitable for applications such as sieving.
Dependable and cost-efficient, wire mesh is becoming increasingly popular in a broad scope of applications, owing to its remarkable flexibility, durability, and power. Be it in the form of fencing, filtering, screening or something else – wire mesh is without a doubt an indispensable material when it comes to completing projects.
Related Product
---
Post time:2023-08-06