It's no secret that mice are one of the most frequent intruders when it comes to houses, and handling them can prove difficult. You don't want poison and traps all over the place while having kids and pets around. Wire mesh provides an effective solution in keeping these rodents out. Installing it around key points of entrance will help ensure there is no unwanted visit to your home.
Tiny creatures like rodents can be kept away and secured through the use of wire mesh screens. These screens come in various materials, from galvanized steel to aluminum and stainless steel, as well as sizes that suit different needs. The firmness of the mesh is strong enough to keep out pesky mice, but it also ensures airflow and light passage through so that it doesn't completely block off the area.
To keep mice away, steel mesh is the ideal solution for sealing off potential entry points. These can be around doors and windows, or even in wall and foundation cracks. The wire material should be firmly installed so there are no gaps or open spaces left, in order to ensure complete protection. For the best long-term results, opt for a heavy-duty and resilient material like galvanized steel that will not easily wear away.
Taking into account the climbing capabilities of mice, it is essential for the mesh to be properly secured four feet above the ground when being set up. Additionally, one should take care to ensure that the barrier is installed no less than a foot away from the building itself; this measure will fend off any potential infiltration attempts by the rodents.
Wire mesh may be able to help ward off mice, but it is not infallible. To guarantee its effectiveness, regular evaluations to detect any indications of deterioration or diminishment should be carried out. If any blemishes are noticed, they should be attended to at once in order to ward away mice.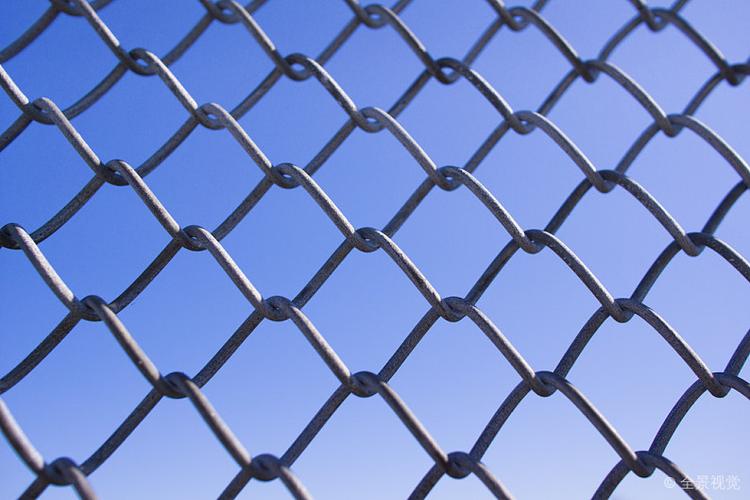 Every effort should be made to safeguard the wire mesh by maintaining a clear area surrounding it. Any type of clutter or debris, such as fallen branches or dead leaves, can provide an inviting pathway for inquisitive rodents to scurry above the barrier.
When it comes to warding off mice, wire mesh is an excellent resource. For budget-conscious homeowners, it offers a cost-effective and easy-to-implement approach to defending their dwellings. As an extra precaution for keeping your household safe from pests, make sure that you routinely check the mesh and keep the surrounding environment tidy. With these minimal precautions in place, you're sure to find peace of mind against unwanted rodents.
From homes to businesses, mice are a pesky issue that can cause devastating destruction, spread dangerous diseases, and contaminate any available edibles or materials. To deter them, fortunately, there are multiple options, such as the strategic deployment of wire mesh.
Preserving the security of a home or property from unwanted visitors can be accomplished in an inexpensive and efficient manner – by using wire mesh. Constructed from materials such as steel, copper and aluminum, the mesh is mounted at entrances, as well as along walls and baseboards, to offer defence against potential infesters such as mice. Additionally, it can be applied to cover vents, pipes or any other breaks in the floor or foundations.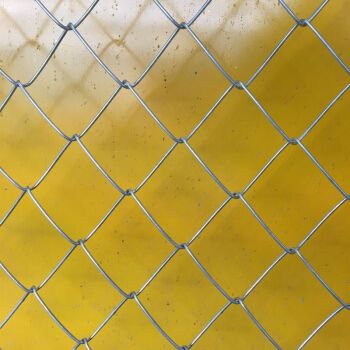 Keeping out those pesky mice is made possible with the power of wire mesh. Its unique construction and design allows it to act as an effective barrier that blocks the mice from entering a building. Comprised of tiny tightly-knit filaments, the mesh is too narrow for the rodents to squeeze through, plus its sharp edges make it almost impossible for them to scale over. Its presence acts as an alarm too, warning the mice that this particular area is off-limits due to its protective armor.
To effectively combat rats and mice, it is critical to take proactive steps beyond just mesh installation. A home should be as neat and immaculate as possible – this limits the available food resources and reduces the places for vermin to scurry away. Unnecessary clutter should be removed, otherwise, rodents may use it as a shield from detection. Above all, all food should be contained in secure containers with secure lids to block mouse access.
Trapping offers a successful approach to terminating mice. Set your traps with tempting food and when the curious rodent goes in, it will be slain. Strategically positioning them near walls and in shadowy recesses will prove to be especially productive as those are the locations where mice are usually active.
Apart from/in addition to setting traps, there are also a few chemical-based alternatives for keeping mice at bay. As an option, bait may be put in places where they like to frequent and are composed of an ingredient that impairs their blood-clotting ability upon consumption, resulting in mortality. Additionally, a type of repellent could be used as well. These discharge a scent that discourages mice from sneaking into a certain space.
For those looking to keep mice at bay, wire mesh is a practical and cost-effective solution. Still, it cannot provide an absolute guarantee. Utilization of a comprehensive plan, which includes sanitation measures and trapping, is essential to achieve the desired results of eliminating any present and preventing future mice activity.
Related Product
---
Post time:2023-08-04