Securely designed gabion wire boxes are a much sought-after alternative for retaining walls and erosion control systems in both landscaping efforts and building projects. Through weaving metal wires tightly together, these boxes become fortified materials to hold things like soil, rocks, and more inside for making strong, lasting barriers. These structures can be used to harmlessly steer soils down a slope, protect against wear and tear from erosion, or uniquely shape retaining walls when desired.
If you are looking for a budget-friendly and sensible choice to spruce up your landscape, gabion boxes are a fantastic option. With their wire mesh construction, you have lots of freedom in terms of design potential and the capability to form your desired look. On top of that, the sturdy walls can hold back significant quantities of dirt, water, and other matter. Using them to construct walls or spaces is a great way to create fascinating focal points for your garden or any outdoor space.
Woven wire boxes are the most prevalent type of gabion wire mesh containers. These boxes are formulated with a single structure of wire mesh and stuffed with stones or any other substantial collocations. No matter the size and and shape, they can be adapted to suit any need, with the wires either galvanized or coated in plastic to provide additional protection against corrosion and harmful UV radiation.
When it comes to containing larger quantities of soil and water, welded wire boxes are the way to go. These constructs comprise several folds of welded mesh and unlike plain wire mesh gabions, they provide increased durability, making them ideal for erosion control projects. Furthermore, their look can be enhanced, rendering them not only functional but also pleasing to the eye through the application of hues and designs.
When erecting a wire mesh gabion box, it is vital to ensure that it is firmly affixed to the earth. Filling the boxes with a combination of stones, dirt, or other materials will form a robust, dependable wall. It is additionally crucial to see that the box is completely level and appropriately safeguarded to the surrounding terrain.
If you're on the hunt for an efficient and reliable way to safeguard your property, a wire mesh gabion box might be the ideal response. These containers are a smart choice for many landscaping and development ventures due to their strength and ability to hold back water and soil. Plus, they're cost-effective, adjustable, and can be personalized to suit any shape or size. Why not try out these high-quality boxes when considering a stable and long-lasting retaining wall or erosion control system?
In a range of construction projects, from erosion control to bridge abutments and retaining walls, wire mesh gabion boxes are indispensable. They are sturdy, resilient containments used to reduce soil degeneration, anchor slopes in place, and provide a support system for structural integrity. Artfully fashioned out of meshed wire, gabion boxes are filled with rocks, pebbles, or other materials to configure a strong and dynamic bearing wall or prop for various constructions.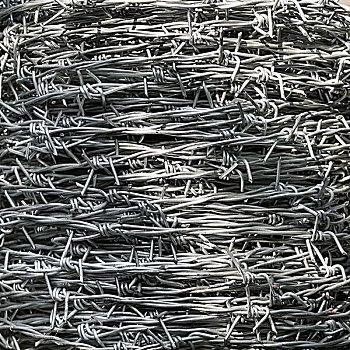 Gabion boxes are an excellent choice for any project where an enduring but temporary structure is desired. Their formidable resilience and strength make them suitable for construction in regions afflicted by frequent soil erosion, high winds, or hefty rainfall. Not only are gabion boxes tough and dependable, but their biodegradable components make them an earth-friendly choice when it comes to constructing reliable structures.
Gabion boxes come in a range of sizes and shapes, ready to fit your project. Constructed from galvanised steel wire mesh, or other substances like PVC, they are filled with rock, gravel, or other materials to create a solid and dependable retaining wall. Secure them together with strong steel or plastic ties, and you're off to a great start. Easy to install and lasting in their construction, gabion boxes stand out as an ideal solution for a range of applications.
Gabion boxes are renowned for their robustness and longevity, offering dependable security that stands up to the test of nature and heavyweight payloads. Moreover, when it comes to budget-friendly retaining walls and frameworks, gabion boxes remain on top due to their cost-effectiveness.
Gabion boxes provide firmness and robustness, as well as a host of other benefits. It is straightforward to erect them in almost all types of soil and weather conditions, taking little effort to maintain along the way. Moreover, their environmental-friendliness is remarkable because the fillings are usually organic and prone to decomposition.
Although gabion boxes have come to provide many advantageous solutions, customizing them after installation can be quite a challenge. Thus, for building with gabion boxes, it pays to invest in detailed planning and preparatory measures. For optimal stability, geotextiles may need to be integrated into the framework as well.
Wire mesh gabion boxes are a popular choice for construction projects thanks to their economic value, strength, and resiliency. Assembly is quick and easy, while upkeep demands only minimal effort. Plus, the use of gabion boxes is an ecologically sound strategy as the materials for filling the containers are almost always natural and decayable substances. All in all, gabion boxes deliver an ideal blend of affordability, dependability, and eco-friendly practices.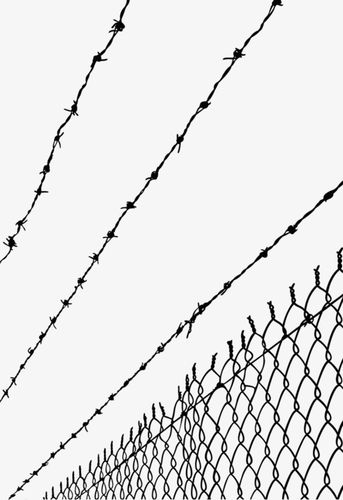 Related Product
---
Post time:2023-08-04