When completing a construction or engineering project, welded wire mesh can play a pivotal role. It is often used for reinforcing concrete, constructing cages or fences, and various other applications. Selection of the right size of mesh for the intended purpose is crucial to the success of the project. The dimensions must be carefully chosen based on the specifics of the job at hand.
For general purposes, such as fence-building, reinforcement of concrete structures, and enclosure crafting, 6 gauge or 4mm welded wire mesh is available for convenient use. This size is reliable and sturdy enough to carry out most required tasks without the need for more resilient alternatives.
Three popular sizes of wire – 8 gauge (3mm), 10 gauge (2.5mm) and 12 gauge (2mm) – bring their own advantages for different jobs. Heavy-duty 8 gauge wire is a top pick for reinforcing concrete, giving it the strength and resilience it needs. Flexible 10 gauge wire is often the material of choice when it comes to fashioning cages or fences, able to be manipulated and shaped to fit its purpose. Lastly, 12 gauge wire stands out as a dependable security choice; its sheer strength resisting forceful attempts to cut through.
When selecting the dimensions for a project, it is important to consider what the mesh will be used for and how much strength it needs to provide. For instance, if the welded wire mesh is being incorporated into a concrete structure, it should have a more substantial size to ensure that it supports the mixture adequately. On the other hand, if it is for a fencing or caging application, then it should be of a smaller stature to offer more flexibility and stability.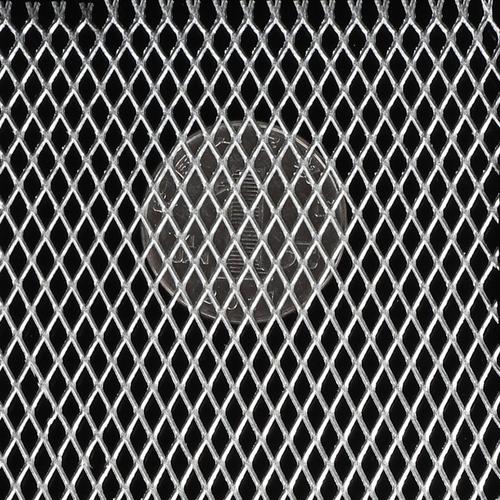 If an off-the-shelf size won't do, welded wire mesh can be specially crafted to meet any precision requirement, regardless of the size or shape. Although you'll likely incur a greater expense, custom sizes are often indispensable for certain applications; so you may have no choice.
When finalizing the dimensions for a project, it is important to examine the use of the product and determine its exact requirements. It must also be taken into account whether the budget and the accessibility of the material will be affected. Normally, conventional sizes are more economical to purchase and simpler to find than custom alternatives.
No matter the scale, it is essential that welded wire mesh is fitted correctly and in line with the manufacturer's directions. This will not only guarantee its capacity to carry out its design objective, but it will also furnish the requisite strength and protection.
When it comes to engineering and construction projects, welded wire mesh can't be overlooked as a critical element. Of course, size is a key element to account for when making preparations – the right dimension is pivotal and can be acquired instantly from standard sizes, whilst if more customised sizes are needed, that can also be arranged. In any case, it's also paramount to make sure that the mesh is correctly installed per the manufacturer's instructions. In conclusion, this makes welded wire mesh an indispensable factor within any construction or engineering endeavour.
Whether it's in the form of a sheet, roll, or panel, welded wire mesh provides an incomparable level of durability for all types of industrial projects. From construction to agriculture and beyond, its flexibility and versatility lend itself to a large number of applications. In this piece, we'll take a look at the varying sizes of welded wire mesh and look at ways that it is being put to use in industry.
A variety of dimensions and gauges of welded wire mesh are available to choose from. Wire thickness is determined by the gauge and mesh size is identified by the number of wires per inch or centimeter. There is a range of mesh possibilities—ultra-fine (6 wires per inch) to ultra-thick (2 wires per inch). The most typical welded wire mesh sizes are 1/2", 5/8", 3/4", and 1."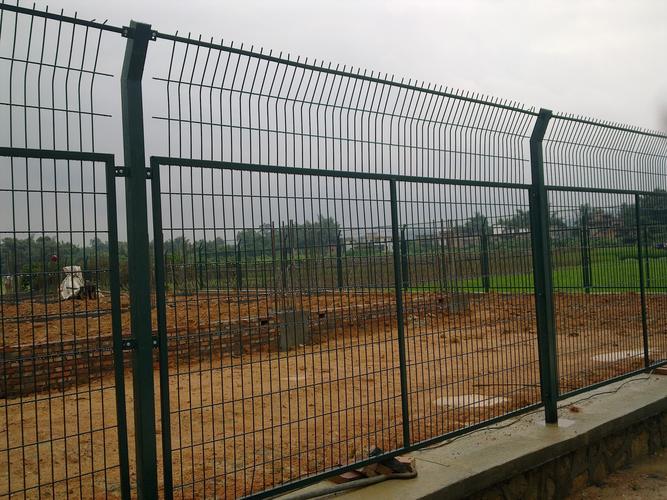 To decide its strength and flexibility, the size of any mesh needs evaluation. For instance, a 1/2" welded wire mesh can be bent and formed to fit different usages, while still offering an effective defense. However, if stronger protection is needed, such as for reinforcing concrete, then a 5/8" welded wire mesh is considerably more rigid and reliable.
The diameter of the wire utilized in welded wire mesh varies significantly; the most commonly seen sizes are 10, 11, 12, and 14. These numbers pertain to the thickness of the wire itself: the 10-gauge variation is thin and supple while a 14-gauge is thick and robust. If a heavy-duty application is in need of a mesh, then a heavier gauge is likely required; lighter gauges are befitting for more minor applications.
A range of materials are suitable for welded wire mesh, ranging from galvanized steel to stainless steel to aluminum. While each material offers distinct advantages and disadvantages, it is vital to make the correct selection for the specific application. To illustrate, galvanized steel is heavy-duty and long-lasting, but it can corrode eventually. Stainless steel boasts resistance to rusting but involves a higher investment. Lastly, aluminum is lightweight yet rustproof but does not have the same level of robustness as steel.
A sturdy and dependable option, Welded Wire Mesh can be put to various usages, such as forming a boundary, buttressing concrete, and covering the earth. When set up for fencing purposes, the mesh creates a secure barrier that stands the test of time. As far as reinforcing concrete is concerned, the mesh gives extra steadiness and support. And when used for covering soil, the mesh safeguards it from erosion and disallows weeds from becoming a nuisance.
Ultimately, welded wire mesh has something for everyone and can be found in a variety of sizes and gauges. Depending on the size of the mesh, it can offer varying degrees of flexibility and resilience while also being made from diverse materials contributing to its overall capabilities. Careful consideration should be given towards selecting the desired size and gauge of mesh to guarantee optimal effectiveness and quality.
Related Product
---
Post time:2023-07-25