Highly versatile, and reputed for its strength and resilience, outdoor wire mesh can provide an endless array of benefits to both indoor and outdoor applications. From creating fences, cages, and trellises, to designing preventative bird netting and protective gutter guards for your property; wire mesh opens the door for countless possibilities. Whatever the purpose, this resilient material is certain to exceed expectations in terms of durability.
Made from a host of resilient materials such as galvanized steel, aluminum, vinyl and PVC, outdoor wire mesh provides a much-needed fortified barrier. Galvanized steel is the go-to option for its corrosion resistance and ability to confront the outdoors. In addition, anyone seeking to get great value for money would be best served with this solid yet cost-replenishing choice.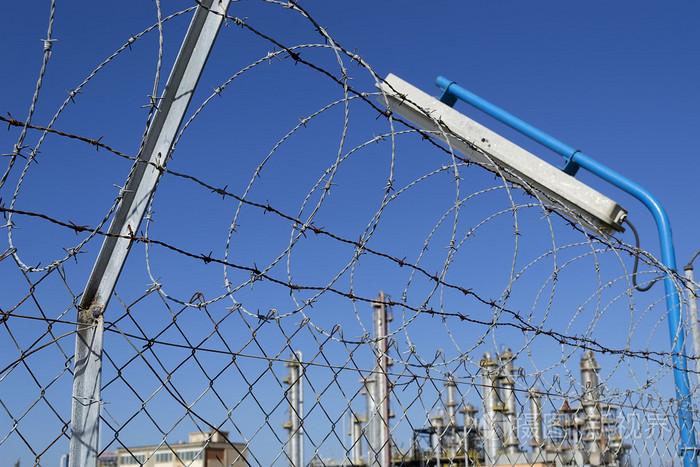 When deciding what type of wire mesh will best suit your outdoor project, size, shape, and type are all important considerations. For instance, when constructing a fence or trellis, the height and width of the structure need to be taken into account. To deter wild creatures from entering your yard, you may need to opt for meshes with narrower gaps to make sure they can't squeeze through.
When selecting the right wire mesh for your project, material type and size are only part of the equation. After all, coating characteristics are just as important in providing optimal protection and aesthetic appeal. Galvanized steel remains the go-to for outdoor applications due to its unparalleled strength and durability. Boasting a wide array of colours for added visual interest, it's no wonder it's so popular. Alternatively, aluminum is thinner and easier to manoeuvre but still provides lasting protection. For additional weather resistance, both vinyl and PVC coatings offer another viable option that can withstand corrosion and harsh climates.
It is essential to adhere to the manufacturer's guidelines carefully if you're setting up outdoor wire mesh. If utilizing mesh to construct a fence or structure, pay special attention to the type of posts and fasteners used as this will guarantee the creation is secure and firm. Likewise, when using the wire for security, for instance bird netting, make sure that it is completely mounted and part of the framework.
Transform your outdoor space into a desirable haven with outdoor wire mesh. An optimal material choice, wire mesh offers the unparalleled combination of strength, flexibility, durability, and affordability. With the correct components and a basic knowledge of its utilization, you can make your dream retreat come to life.
Thanks to its versatility, sturdiness, and visual appeal, wire mesh has gained enormous traction of late as an excellent outdoor component. Constructed from small, interlocking metals wires, this type of mesh can be found in a myriad of sizes, configurations and materials – making it an ideal choice for a variety of outdoor usages.
Boasting impressive strength and durability, wire mesh is an ideal choice for tackling outdoor projects. Its ability to hold up to challenging weather, including extreme temperatures, snow, and high winds makes it a reliable option. But it's also incredibly versatile – from fencing and trellises to decorative screens, its endless possibilities make it a fun way to let your creativity run wild. With needs for virtually any application, these meshes come in a spectrum of colors, sizes, and shapes, ensuring you can contour wire mesh to your specific project.
Wire mesh outdoors has many potential applications, the foremost of which is as a fence. Because wire mesh is both strong and economical, it is the preferred fencing choice for many homes and businesses. It is effective for keeping animals enclosed and also ensures privacy between spaces, as well as adding a decorative touch to gardens and landscapes. Offering an array of shades and designs, wire mesh fencing enables you to find the perfect look for your area.
Creating striking visual interest in an outdoor area can be easily accomplished using outdoor wire mesh trellises. They come in a variety of sizes and shapes and can be customized to fit your specific design needs. Whether you want a decorative focal point, or to build blooming walls of greenery, wire mesh trellises present infinite possibilities!
For private areas or outdoor separation, wire mesh screens offer an aesthetically pleasing and versatile solution. With their accessible range of colors and shapes, these screens are easily incorporated into any given space. They provide a versatile tool for both constructing privacy and blocking unpleasant scenery; in addition to infusing a unique decorative element.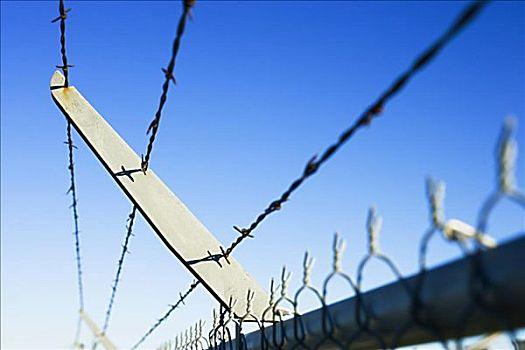 A wide variety of projects can benefit from wire mesh, an amazing material that offers customizability, strength, and weather-resistance. Its versatility and durability make it a great choice for accents, fences, trellises, and screens – especially in outdoor spaces. Plus, it also boasts an attractive look. With many shapes and sizes to choose from, there are endless possibilities with this excellent material.
Related Product
---
Post time:2023-07-10