Offering a highly reliable boundary for your own backyard, installing a wire mesh fence makes constructing a safe environment an uncomplicated process. Essential tools and materials are all that is necessary to secure your property, be it to keep out animals, or to protect children around the yard. However, it is vital to be progressively meticulous all throughout the installation procedure in order to ensure that the boundaries are properly attached. By investing the necessary time and effort, you can ensure that a wire mesh fence stands securely on your premises.
Before fashioning your wire mesh fence, take a moment to ensure that all of the accoutrements are present and accounted for. This would include wire mesh fence panels, posts, caps, screws, and nuts and bolts. A drill, level, and tape measure are also fundamental components in this task.
Installing a wire mesh fence requires careful consideration of the area. You'll need to measure the space where you plan to set up the structure. Doing so will help with figuring out the quantity of fence panels and posts required. Following this, you're ready to place the posts in the ground. Position the posts at intervals of around 8-10 feet and make sure they are level. Utilize a level during installation to ensure each post is evened out.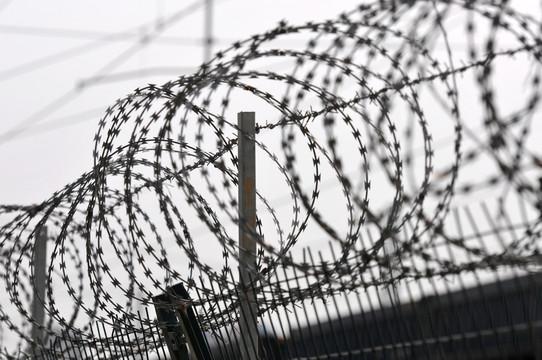 After positioning the fence panels between the posts, fasten them together with screws. To ensure that they stay in place, you might require a wrench to properly tighten the screws. Eventually, pop the post caps on top of the posts – this will stop them from wobbling too much.
Once you're done putting each of the fence panels in place, take a moment to finalise the construction. Bolting the panels to the post will give the fencing even more structural integrity and protection. If you require further convenience, installing a gate is a great addition.
Securing your property with a wire mesh fence can be achieved with a few simple steps. Start by measuring the designated boundary; then properly set the posts and securely attach the panels. With the correct tools and materials, getting your fence in place won't be a problem. To ensure the fence is truly secured, don't forget to give it the finishing touches.
Creating an elegant enclosure with a wire mesh fence is much less complex than it may seem. All you need to do is prepare properly and source the necessary equipment – then the process of installing security and style onto the boundaries of your land should be swift and simple.
Before you commence, ensure you have the perfect spot for your fence. Record the measurements of the zone that you intend to delineate with a fence and from there decide on the proper gauge of wire mesh fence. If this is outside of your realm of know-how, solicit a fencing specialist to provide you with information and advice.
With your size and placement finalized, let's dive into the process of installing your fence. To get the job done right, consider this step-by-step guide to help keep you on track.
Getting stocked up with the necessary gadgets for the project is of paramount importance. Therefore, you must ensure that you have snagged the appropriate items, such as wire mesh fencing, posts, galvanized wire, staples, and a post hole digger. If the wooden posts are a part of your project plan, you got to add screws, nails and a hammer to your shopping list as well.
To erect a fence, begin by digging post holes that are sufficiently deep to meet a minimum criterion – one-third of each post should be buried in the ground.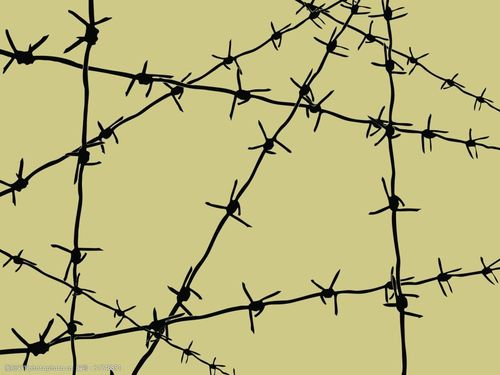 To complete the next step, set your posts securely inside the holes in the ground. Make sure they are evenly balanced and stable. If the post is made of wood, secure it firmly with screws and nails.
Finally, it's time to attach the wire mesh fence to the posts. Tug the mesh around the posts and affix it firmly by using galvanized wires. Giving a good tug to get it taut, make sure that the mesh is snugly fit against the posts.
Once the wire mesh has been properly positioned, secure it with nails no farther than a few inches apart. This will adequately keep the mesh sturdily fixed to the posts.
Lastly, if desired, a secure, heavy-duty gate with both hinges and latches can be effortlessly affixed to the wire mesh fence.
By following the outlined steps, you should find yourself boasting a new, protective, and aesthetically pleasing wire mesh fence encompassing your estate.
To ensure a safe and successful installation of a wire mesh fence, it is essential to take certain precautions. To begin with, protective gear like gloves and eyewear will come in handy in keeping the sharp edges and particles from causing any harm. Additionally, having an extra pair of hands on deck will ease the burden and make the whole process manageable.
Installing a wire mesh fence to secure your property can be achieved without difficulty when following some foundational steps. With the appropriate groundwork and materials, you can have an alluring and impenetrable fence in a matter of moments!
Related Product
---
Post time:2023-08-08