A fence constructed of Heavy Duty Welded Wire Mesh Panels is the latest and most reliable choice for durability and strength. This innovative option has the ability to withstand even the toughest conditions, allowing homeowners to secure their property while enjoying the strength of a reliable fencing system. The panels eliminate unnecessary gaps that may otherwise be created by individual wires and offer reliable and dependable security for homes and businesses. Additionally, these panels often require minimal maintenance compared to other fencing materials, making this a cost-effective and smart option.
Cost-effective and long-lasting, welded wire mesh panels have been rapidly gaining prominence in the fencing market. Constructed using a process of heavy-duty steel wire that is joined together to form a solid structure, these panels are renowned for their robustness and diverse use cases. Whether it be used to protect a home garden, an estate perimeter, a building's faade or as an animal enclosure, welded wire mesh panels provide both reliable security and practicality.
For those needing a reliable option for outdoor fencing, welded wire mesh panels are ideal; boasting strength and resilience, they are suited to extreme climates and are also extremely budget-friendly. A great choice for those who seek an inexpensive yet dependable solution.
From your garden border to your secure perimeter, there is a wired mesh panel built for every project. Whether you desire a light-duty option for appearance or a more robust choice for protection, the numerous sizes and thickness available provide an unparalleled range to fit any necessity.
For the highest safety levels, our steel welded wire mesh panels are a must-have. Inherently robust, they can stand up to all sorts of unauthorized attempts to access premises or properties. And if needed, additional beams such as barbed or razor wire can be attached to enhance their already impressive fortitude. Perfect for protection against any criminal threat.
Built with sturdy steel, welded wire mesh panels are the perfect choice for livestock fencing. Their strength and resilience make them an ideal option for containing animals such as horses and cattle, and they are incredibly simple to set up or relocate in case the need arises.
From dog runs to home improvement projects, welded wire mesh panels are widely utilized for many different purposes. Compost bins, animal enclosures, and garden trellises are also crafted using these multi-functional panels. Furthermore, these panels are perfect for constructing a classic fence or wall around patios for added aesthetic appeal.
When it comes to fencing solutions, heavy-duty welded wire mesh panels prove to be an incredibly cost-effective and reliable choice. Their strong construction and lasting durability make these panels a popular pick for both simple and heavy-duty applications alike. From lining garden borders to providing secure boundaries, these mesh panels are an excellent choice for a variety of purposes. Investing in heavy-duty welded wire mesh helps you get the perfect fencing solution for your needs.
If your fencing needs demand strength and security, there is no better choice than Heavy Duty Welded Wire Mesh Panels. This unbeatable solution provides an impenetrable layer of protection that tailors itself perfectly to virtually any size or shape requirement. Built with robust materials and strength-tested welding, these panels ensure that both your property, and the safety of those living in it, remain secure.
For some of the toughest, most reliable fencing around, look no further than welded wire mesh panels. Made of premium-quality mesh, these cost-effective fencing options deliver unparalleled sturdiness and longevity. Whether it's to keep out intruders or animals, welded wire mesh panels are an excellent choice for a number of uses.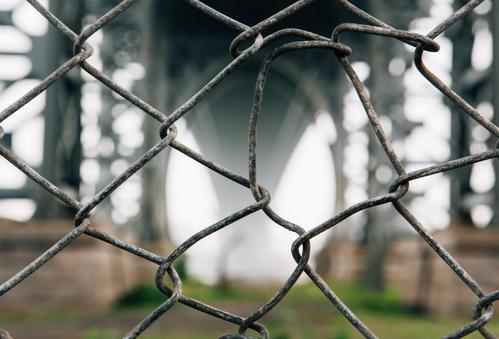 Varied in both size and shape, welded wire mesh panels are a dependable fencing solution, particularly when you require sturdiness and protection. Primarily composed of heavy-gauge wires, the most popular amongst these panels being the heavy duty variety, these panels guarantee unparalleled dependability and a sense of security.
Durable and corrosion-resistant, the sturdy welded wire mesh panels are a wise choice for DIY projects and other endeavours, as they are effortless to setup. Furthermore, their exceptional longevity means that once installed, they will provide reliable performance for multiple years before requiring a replacement.
Welded wire mesh panels are employed in a multitude of industrial and commercial contexts, ranging from agriculture to construction. On farms, these panels can be used to build animal enclosures and keep out intruding pests; meanwhile, they serve to fortify construction sites, creating a safe boundary between workers and dangerous substances.
Providing a perfect blend of style and strength, these panels are the ideal fencing choice for residential homes. Not only do they offer optimal protection for secure properties, but also attractive visuals which can add a unique touch of elegance to any exterior. These panels, in addition to their many industrial and commercial applications, provide unrivalled durability and safety for your home.
A private and protected space can be created on one's property with the help of heavy duty welded wire mesh panels. Not only do these panels provide a secure fencing option, they can also be used to enclose an area to use for gardening, storage, and as a secluded getaway. This style of fencing can be extremely beneficial in utilising every inch of your property while still maintaining its beautiful aesthetic.
Those seeking a fencing solution without breaking the bank might find just what they're looking for in the heavy duty welded wire mesh panels. Offering strength and durability at an affordable price, these panels could be the ideal option for budget-conscious homeowners.
Heavy duty welded wire mesh panels serve as a dependable, economical fence choice in many commercial and residential situations. Combining a reasonable price point with the endurance of secure construction, these panels are conveniently suitable for a wide array of needs. Installation of the panels is effortless; thus, you can relax knowing that your fencing option is both practicable and long-lasting. Get the best security available, without burning a hole in your pocket; opt for welded wire mesh panels today.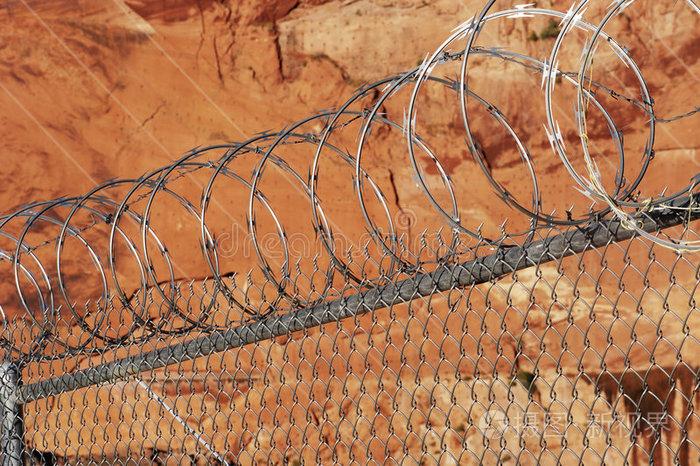 Related Product
---
Post time:2023-07-12