Homeowners and businesses alike are increasingly turning to welded wire mesh fence as an effective way to bolster the security and safety of their properties. With its construction of specially welded steel wires, this type of fencing is guaranteed to be strong and reliable, able to offer optimal protection. Furthermore, it is pleasantly simple to install, able to be adapted to any size of land area.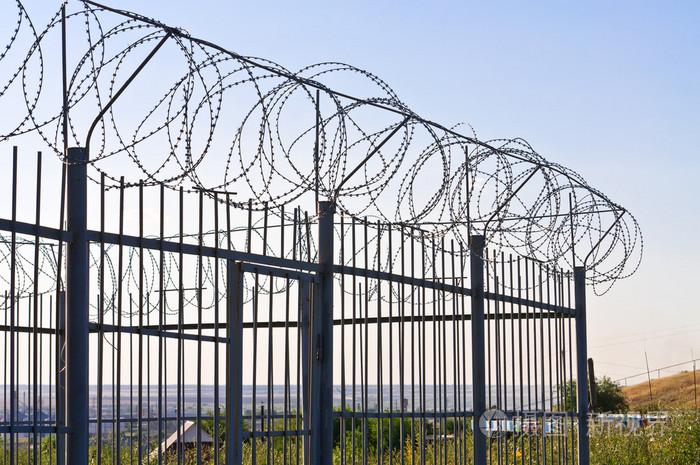 With its diamond-shaped pattern and galvanized steel construction, the chain link fence is the go-to choice for providing a reliable boundary that is easy to install. This type of welded wire mesh fence has been constructed using precision-tied wires that grant it excellent durability and affordability – making it the most popular option among welded wire fences.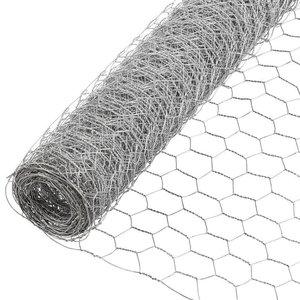 A more secure way to protect a property is to opt for a more robust welded wire mesh fence. Consisting of thicker-gauge steel that is melded together to assemble into a solid panel, this fence type is certainly more challenging to install than a chain link variety, yet offers superior protection. Its looks also go above and beyond that of chain link fencing – indeed, one can customize the fence with an array of colors and treatments, so as to perfectly complement the property's design.
Installing a welded wire mesh fence may look straightforward, however, there are several factors that must be taken into account. It is paramount to assess the area and ensure that the construction process runs smoothly and securely. Obstacles blocking the way must be evaluated and any underground utilities affected by the installation should be identified. Furthermore, the type of soil in the region has to be evaluated, as this willl determine how well the fence will hold over time.
Inspecting the region and noting the soil's composition is critical for selecting a welded wire mesh fence that suits the terrain, size, and shape of the property. Opting for a higher-gauge of wire and multiple panels can further enhance the safety of the compound, thwarting intruders' attempts to scale it.
To complete the fencing process, one may choose to include a few extra elements to enhance the height, adorn it with unique texture, or even install a gate for easy access. Adding some panels to boost the size or ornamental posts for intricate detailing can differentiate a plain fencing design. Furthermore, placing an appropriate gate can provide a much-needed entryway to the property without needing to scale it.
When you need to create a safeguarded boundary around your property, welded wire mesh fencing is an outstanding solution. With its strength and resilience, it can easily be adapted to fit your property's needs and can be quickly installed to give you strong peace of mind. With careful considerations set into the planning and placement of the fence, you will have an assured barrier that will last through many years.
In recent years, welded wire mesh fence has become a top choice in terms of fencing. Its outstanding strength and remarkable longevity are precisely why so many retail, residential, and commercial environments have chosen it to heighten their security and boost their aesthetic appeal. A welded wire mesh fence is the perfect answer for all your fencing needs.
Welded wire mesh fence is composed of several resilient, interconnecting wires made from galvanized steel. This creates a robust and rigid fencing that is impossible to break through. The galvanised material used for the wires makes them resistant to deterioration due to rust and corrosion, ensuring longevity and durability with proper maintenance. Moreover, this type of barrier is reasonably priced, being easy to repair and maintain over the years.
The rust-resistant welded wire mesh fencing comes in various heights and widths to provide a tailored fit for every need. Panels range from 3 to 8 feet tall and generally span 4 to 6 feet across, such that they can either be aligned straight or increased in visual appeal with angled sections. To ensure long-lasting support, the posts are normally constructed from galvanized steel and are available in several sizes and designs.
When selecting a welded wire mesh fence, there are several considerations to factor in. To start, the size and type of fencing must be decided, respecting the purpose for which it is needed. A residential property may need a fence that is more petite than one designed for a commercial site. Moreover, the style and thickness of wires used should be dictated by the level of security desired. A heftier wire will offer more reliable fortification than one that is more lightweight.
With its simplified installation process, a welded wire mesh fence is well-suited both to those with a professional aptitude and to the DIY enthusiast alike. The panels are joined to the posts using clamps or bracing pieces and secured into the earth with concrete. Once up, the fence can be personalized with post caps, adornments, or a gateway.
Metal welded wire mesh fence design is a sound selection for residential and commercial spaces. Its low cost combined with its durable and secure build make it an optimal option for those wishing to increase the worth of their asset while experiencing a high level of protection. Regardless of which style you decide to go with, these types of fences are sure to lend a striking appearance and surpass all safety expectations.
Related Product
---
Post time:2023-07-08