Reinforcement of concrete slabs with wire mesh is a prevalent construction practice employed to amplify the strength of concrete slabs and fortify them against cracking. Such reinforcement typically involves laying the wire mesh on top of the slab before the pouring of concrete; this wire mesh is produced from galvanized steel or stainless steel. Through this process, the overall vigor and capacity of the slab to withstand fracture is amplified, while its susceptibility of being damaged due to stress is also reduced given that the added wire mesh aids in spreading out tension more uniformly across the surface.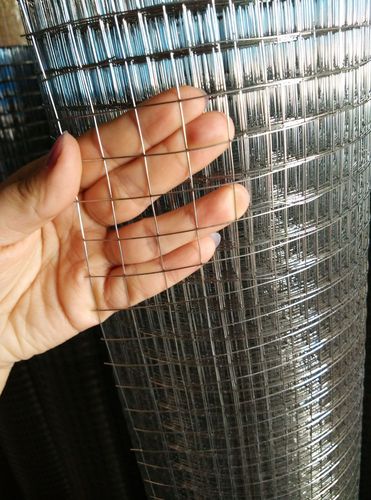 Strengthening a concrete slab with wire mesh requires knowledge of the available options and proper installation. Three types of wire mesh are generally used for reinforcement: woven wire, welded wire, and expanded metal. The most common is woven wire. It's composed of lengths interwoven in a grid format. Likewise, welded wire is composed of two or more wires fused into a network structure. Distinct from both, expanded metal is a sheet of metal that has been manipulated and stretched into a mesh-like shape.
Secure installation is essential when it comes to reinforcing a concrete slab with wire mesh. The mesh should be laid across the surface of the slab prior to pouring the concrete. The edges need to be simply but effectively secured; one option is by using a metal strip or binding wire. Additionally, make sure the mesh is equally distributed throughout the entire slab.
To build a sturdy foundation for your project, the wire mesh should first be put in its rightful place. Then, the concrete can be poured gradually by layer; each layer must be at least two to three inches thick and pour in one direction only. Use vibration to ensure that the concrete is evenly spread across the wire mesh. When the concrete sets and hardens, inspect the wire mesh as well to look for any possible cracking or displacement.
To ensure long-term stability of your concrete slab, vigilance is key – especially when it comes to the installed wire mesh reinforcement. Regular inspections are imperative, as any broken or displaced pieces should be replaced immediately. Staying alert for signs of cracking or disintegration is also wise, with any existing fractures needing to be filled in with a quality concrete patching solution.
With the right knowledge and preparation, contractors and homeowners can drastically extend the life of their concrete slabs via the cost-effective method of reinforcement with wire mesh. The various styles of wire mesh available provide a variety of strength options; when installed correctly, reinforced concrete slabs possess both great longevity and structural durability. Adopting good practices for maintenance mean that any structure built on these bases will be firmly supported for a considerable length of time.
An Introduction to Concrete Slab Reinforcement Mesh
Adding an extra weight of strength to concrete slabs, reinforcement wire mesh is a tried-and-true product. Through weaving together closely spaced steel wires into a grid-like pattern, the mesh is embedded into the still formable concrete before it hardens. This support ensures that the slab won't succumb to cracking or other structural deficiencies due to vulnerabilities posed by weight load and outside pressures.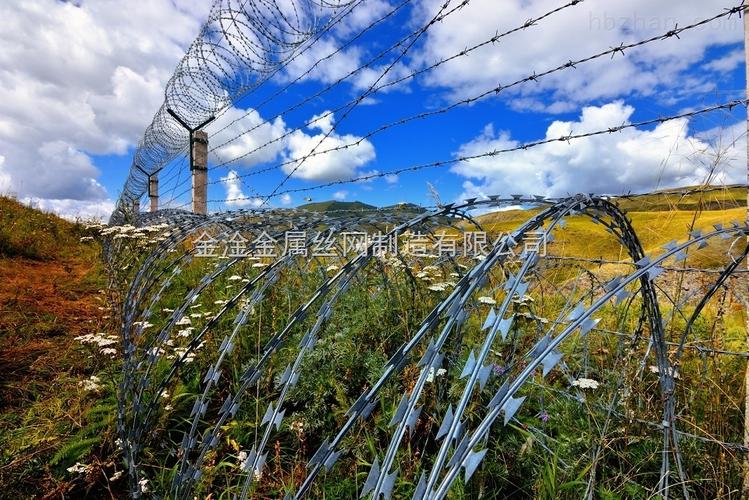 Unveiling The Essential Role Of Wire Mesh In Reinforcing Concrete Slabs.
Slabs constructed of concrete can be found making up the foundation, driveways, patios, and decks of numerous structures. Over time, these slabs can become increasingly vulnerable to cracking and other damage due to a lack of reinforcement. The use of a type of wire mesh that is specifically designed to reinforce concrete slabs can help ensure the durability and reliability of these structures in even the most extreme weather or excessive weight conditions.
Installing Reinforcing Wire Mesh into a Concrete Slab
Strengthening a concrete slab with reinforcing mesh is quite easy to do. The mesh is laid out on the ground first, and held into place with metal stakes. Afterwards, fresh concrete can be spread over the surface of the mesh, and left to set. As the concrete hardens, the wire entwines within it, offering more stability and support for the slab itself.
Unveiling the Different Types of Reinforcement Meshes for Concrete Slabs
When it comes to reinforcing concrete slabs, there are several styles of wire mesh to consider. For residential use, the 6×6 variety is the most economical option. It's made up of 6-inch squares and ideal for small-scale projects. Meanwhile, larger-scale, commercial projects will benefit from the higher strength and dependability of 12×12 mesh. This type is composed of 12-inch squares, offering significantly increased stability.
Are you looking for ways to fortify your concrete slabs? Installing reinforcement wire mesh provides an effective solution for reinforcing them. There are a few benefits of using this type of material. It adds strength to existing structures, gives better control of cracking and helps resist tensions from weathering and other external elements. Reinforcement meshes increase the bearing capacity of the slab, providing more stability and protection against impact. Moreover, they are easy to install and maintain, resulting in additional savings in terms of labor costs. With concrete slab reinforcement wire mesh you can extend the lifespan of your slabs and maximize their lifespan with little effort.
Implementing high-grade concrete slab reinforcement wire mesh can help ensure lasting strength and durability. Not only is it able to withstand heavier loads and more adverse weather conditions, but it strengthens the slab while reducing the need for additional reinforcement materials – ultimately resulting in a greater value for your construction project and cost savings. Additionally, by utilizing this wire mesh, you can have peace of mind that your slab is less prone to cracking and other adverse structural issues.
To provide greater strength and resilience to concrete slabs, concrete slab reinforcement wire mesh is a necessary and cost-effective solution. This product is composed of densely-packed steel wires arranged in an intersecting grid pattern, making it ideal for both residential and commercial use. Reinforcement wire mesh enables slabs to resist cracking, deterioration, and other significant structural challenges, as well as eliminate the need for additional reinforcement material thereby reducing overall costs.
Related Product
---
Post time:2023-07-20