No matter the project, Welded Aluminum Wire Mesh is a viable option. Boasting an alloy of aluminum, the metal material is a resilient choice that won't easily corrode, making it an excellent selection for both indoors and out. From imparting additional strength to concrete foundations to designing fencing or sifting materials, the array of advantages make this metal mesh a preferable choice in many construction jobs.
Unraveling the Mysteries of Aluminum-welded Wire Mesh
Composed of two or more welded pieces of aluminum wire, aluminum welded wire mesh is flattened and cut to different sizes and shapes to serve a variety of purpose. With wires crafted from different gauges and alloyed components, like copper or zinc, this type of mesh offers versatility in size – ranging from finely made to coarsely manufactured. Versatility in its design makes it a great option for industries that necessitate a durable product.
Why Utilizing Aluminum Welded Wire Mesh Can Be Advantageous.
Weighing less than other materials, aluminum welded wire mesh is simple to transport and set up – making it a favored pick for developers. Its robustness also makes it suitable for exterior projects, while its rust-resistant qualities are advantageous in salty coastal settings and other zones that tend to be subject to corrosion.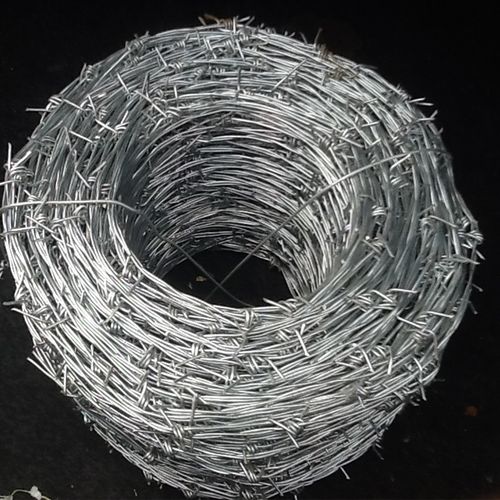 Aluminum welded wire mesh offers unparalleled strength and stability, making it the perfect choice for reinforcing concrete structures. Its presence can help to avert cracks and other types of structural degradation, thereby multiplying concrete's structural integrity and resilience.
With superior strength and flexibility, welded aluminum wire mesh makes an excellent choice for fences, sieves, and ornamental fencing applications. Whether you're aiming to keep animals and other objects out, maintain air circulation, or stylishly enhance your exterior spaces, you can't go wrong with this robust material.
Harnessing the Power of Aluminum Welded Wire Mesh
Aluminum welded wire mesh can come in handy for a range of situations. From construction purposes, such as reinforcing concrete structures, to other scenarios like fencing, sieving, and livestock containment, this material is highly sought after. It can also spruce up a room with its aesthetically pleasing qualities when used for decoration. Finally, many find it a great option for security fencing and creating storage cages.
Offering an unparalleled mix of strength and longevity, aluminum welded wire mesh is the perfect solution for all manner of tasks – from engineering applications to decorative uses in your outdoor areas. Not only does this material provide outstanding corrosion resistance, it also guarantees that your projects remain durable and long-lasting.
Providing strength, durability, and a protective coating against corrosion, aluminum welded wire mesh is a dependable construction material for a variety of projects. Boasting an extensive range of qualities — from reinforcing concrete structures to fencing and sieving — this practical product is sure to be the optimal solution for both indoor and outdoor ventures.
Series of aluminum alloy wires jointed by welding at every junction create an effective yet lightweight mesh called Aluminum Welded Wire Mesh. Its versatility makes it a viable option for fencing, protective covers, industrial use and decorative constructs. The welded wire mesh is highly durable and offers corrosion resistance, making it ideal for long-term use.
Crafted with strength and flexibility in mind, aluminum welded wire mesh holds an esteemed place among versatile materials. Perfect for a range of projects from fencing to enhancing buildings, this mesh has the additional benefit of being aesthetically pleasing. Industrial environments, such as filtration or sifting sites, also make use of this ever popular material. Easily cut for a perfect fit every time, the aluminum welded wire mesh is the material of choice for many construction and industrial needs.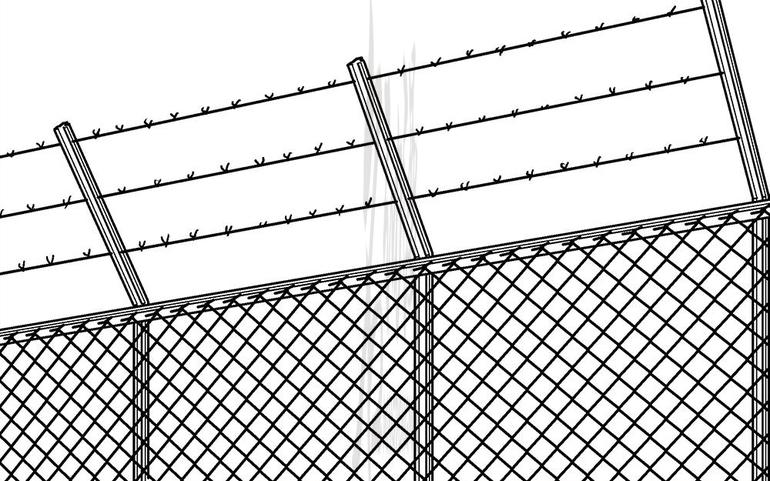 From small to large sizes, and with a variety of gauges, aluminum welded wire mesh is easy to come by. On top of that, its versatility and customizability accommodate a range of specific needs. You can choose among standard or custom sizes and have it cut according to your specifications. Moreover, the design of the mesh can be further enhanced with several different finishes – such as anodized, powder-coated, and galvanized – to give it a special look.
For a sturdy and lightweight material that won't corrode, aluminum welded wire mesh is the optimal selection for many projects. Plus, installation and upkeep is relatively simple, and there is a vast variety of gauges and sizes to select from – all for a price-conscious solution.
With its impressive strength and corrosion resistance, welded wire mesh constructed from aluminum is a top-notch pick for numerous applications. It is a popular choice for fences and industrial projects, as well as to add decorative features. Working with the mesh is a breeze, plus it can be purchased in various sizes and gauges, presenting an affordable option for any project. All things considered, aluminum welded wire mesh makes a tremendous choice for many applications.
Related Product
---
Post time:2023-08-09