Metal Wire Mesh, constructed through a twisting of certain metals such as steel or aluminum, has become a cornerstone for many industries in regards to its countless applications. By manipulating the mesh pattern, varied types of this material may be conceived for whatever purpose or task at hand.
Durable and interlaced, the mighty wire mesh can often be found supporting concrete structures. Constructors use these bundles of metal strands in between layers of cement to create more resistant structures. It can also be molded and cut into all types of fencing and screens, and even used for the development of protective products.
In the medical industry, the mesh is implemented for a multitude of purposes, ranging from medical implants to sutures. Similarly, the food industry relies on it for the straining, filtering, and separation of edible substances.
Mesh finds use in various industries, from automobile engineering to aerospace engineering and electronics. Automotive engineers rely on it for creating air intake systems as well as mufflers, while in aerospace, the material is used for crafting aircraft parts. On the other hand, circulating within the electronics industry are circuit boards and electrical components made of mesh.
For specialized applications, the mesh comes in various shapes and sizes, tailored to customers' needs. Plus, the entities may be composed of different materials such as steel, aluminum, brass, stainless steel or copper. As if that wasn't enough, there are many coatings and finishes that can be applied to the end product like epoxy, PVC or a powder coating.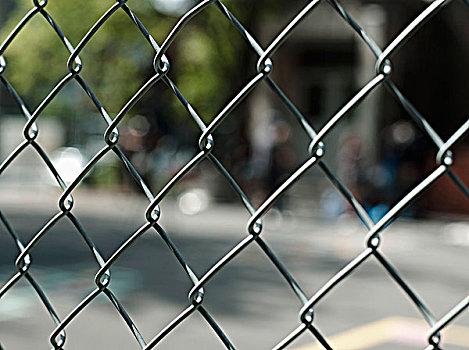 The mesh is made to endure, remaining unchanged by corrosion or other external conditions. Its resilience makes taking care of it only a small feat – requiring minimal time and effort – while having the versatility of being cut and formed for specific uses.
Compared to alternative raw materials, the mesh is quite cost-friendly, yet lighter than many, making installation a breeze in a multitude of settings and purposes.
Twisted wire mesh is a much-utilized and budget-friendly choice of material that can be found in many different types of industries. Its resilience and immunity to rust make it notably ideal for many jobs, and it is also fairly light and easily assembled, consequently being perfect for any task one may have in mind.
Engendering robustness and versatility, Twisted Wire Mesh has swept the scene by storm within the past couple of years. This type of mesh is crafted by winding multiple sturdy wires together, rendering its usefulness in a plethora of applications ranging from fencing and building up to constructing and manufacturing. It's no wonder Twisted Wire Mesh has been utilized for centuries!
An intricate combination of wires woven together in an artfully twisted pattern, twisted wire mesh is the combination of multiple different strands of wire that come together to make a unified material. Depending on its chosen purpose, this mesh can be made with either thinner or thicker strands of wire, interwoven in a manner that makes it strong and resilient to pressure. Additionally, the twisting effect of the process prevents any breaching of the integrity of the weave, and the connected strands from loosening.
Twisted wire mesh is a popular choice for fencing projects, both residential and commercial, as it can be quickly and easily installed to create a secure barrier between areas. Built to be highly durable, its resistance to corrosion makes it ideal for outdoor use. Whether you are fencing in your home backyard or a business parking lot, this versatile option provides the strength and structure necessary.
Twisted wire mesh is employed in the construction industry, lending added strength to columns, beams, and other parts of architecture. Reinforcing structures in this way distributes the load evenly, diminish the risk of them crumbling under pressure. Additionally, walls too are embellished by the sturdiness of twisted wire mesh – one of the staunchest protection against potential structural failures.
Twisted wire mesh can be formed into various strong, dependable pieces that have a variety of purposes. These products include wire baskets, shelves, and cages. Additionally, the mesh can be used to form a protective sheath to safeguard more delicate components such as those in electronic equipment. Such a structure is crucial in ensuring the preservation of delicate items.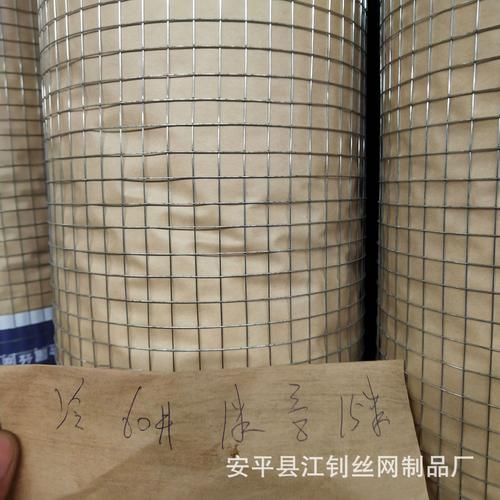 Not only does twisted wire mesh possess robustness and endurance, but it has other appealing features that make it the perfect choice for various projects. Its lightweight build makes it effortless to transfer and adjust while its affordability is ideal for a variety of budgets. Furthermore, its ease of manipulation allows for seamless customization to meet individual needs.
With its renowned strength, flexibility, and affordability, twisted wire mesh has become a leading choice for many construction and manufacturing applications. Easy to customize for particular needs, this remarkable material endures a wide range of uses – from fencing solutions to industrial projects. Highly prized for its long-term versatility and practicality in a variety of scenarios, twisted wire mesh will remain a go-to material in the years to come.
Related Product
---
Post time:2023-07-24