Unparalleled in strength and sustainability, chicken wire flooring has become the trusted choice for constructing chicken coops. Presenting a secure environment for chickens, as well as a trusted line of defense against interloping animals, its effortless installation makes it a hassle-free solution that is both reliable and dependable.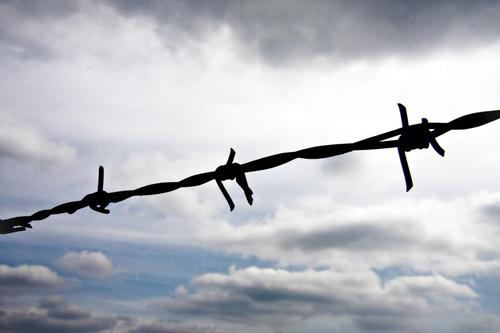 Constructed from galvanized steel, wire mesh flooring features a small-holed structure designed to keep chickens safe and secure. Seeped in the protective coating of zinc, the steel also works to shield your fowls from any potential damage produced by rust or other environmental factors. Not to mention, the miniscule openings act as an extra barrier against predators that might enter your coop.
Setting up wire mesh flooring is quick and straightforward, not needing much beyond a hammer and some nails. It is essential to level out the flooring before installation to make certain that the chickens have a snug and safe home.
Keeping a chicken coop in pristine condition can be a cinch with the help of wire mesh flooring. Its minuscule mesh design allows for a simple removal of dirt and other buildup, making it a breeze to maintain sanitation, minimize mess, and protect against sickness.
If you are looking to save on the cost of a new floor, wire mesh flooring is certainly worth considering. When compared to other traditional flooring materials like wood and concrete, wire mesh is usually more wallet-friendly. Another great thing about it is how simple and straightforward it is to keep clean – no need for expensive sealants or coats of paint!
A secure chicken coop is key to the wellbeing of one's feathered friends, and wire mesh flooring is an ideal solution. This protective material is formed from galvanized steel which defends the birds from whatever Mother Nature throws at them. Moreover, with its small openings, it acts as a barrier and helps keep unwelcome visitors such as predators away.
When fitting wire mesh in a hen house, it's vital to make sure the floor is even and its edges are tucked away safely. A slight imperfection or small divergence may create a hazard, as chickens may end up inserting their toes or sustaining wounds.
To ensure a safe environment for chickens, making sure the wire mesh is securely affixed to the walls of the enclosure is a crucial step. The attached mesh will deter any predators and make it nearly impossible for any chickens to break free.
All in all, wire mesh flooring is a stellar selection to include when constructing a chicken coop. Its strength, resilience, and simpleness of assembly and upkeep make it an auspicious choice. It not only safeguards your chickens from the elements and potential assailants but is economical and straightforward to clean as well. Carried out with the proper installation and care, wire mesh flooring can afford your chickens with a safe and pleasant living space.
Increasingly, chicken coops are being outfitted with wire mesh flooring as an alternative to the wood flooring traditionally used. Poultry farmers recognize the wealth of advantages this modern substitute offers, ensuring chickens are raised in optimal safety and health.
Containing resilient mesh fabric, wire mesh flooring offers chickens a free-flow ventilation system to ward off mould and moisture in their enclosed abode. With its high strength and durability, this type of flooring presents an ideal habitat for poultry, keeping their feet and claws resilient on a safe, even surface, thereby alleviating them from the discomfort of a rougher one. In addition to its safety features, wire mesh flooring acts as an effective shield from potential predators; making it both reliable and pleasant for the inhabitants of any chicken coop.
The mesh construction of the enclosure prevents any pesky critters from slipping in; the closely knit fabric creates an airflow throughout, keeping a breathable, pest-free atmosphere and reducing the chances of disease taking hold. The perforations are minuscule enough to prevent mice and rats from slipping through, yet still sufficiently sized to grant the chickens fresh, oxygen-rich air.
When it comes to cost-saving flooring, wire mesh is a great option. Not only is it more affordable than wood flooring, but installation also requires fewer specialized tools – and no labor costs. On top of that, maintaining and cleaning wire mesh is much simpler than wooden floors, saving you valuable time and energy.
Although wire mesh flooring in a chicken coop offers many advantages, one potential drawback is that it may not be as comforting to the chickens' feet as wood would be. To counteract this, providing large amounts of bedding, such as straw, can help to give them cushion from the potentially hard surface and bring back some of the coziness lost.
If you are a poultry farmer searching for an economically viable and reliable footing solution to keep your chickens safe, comfortable, and healthy, then wire mesh flooring should undoubtedly be on the top of your list. Not only is it highly cost-effective, but it is also resilient and simple to maintain. Moreover, its exceptional ventilation lowers the chances of disease and infestations, thus greatly promoting the wellbeing of your flock. Definitey worth considering, wire mesh flooring appears to be the ideal choice for those in pursuit of a secure environment for their chickens.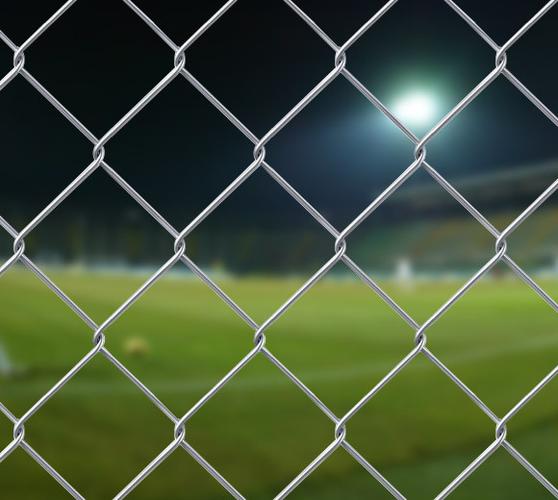 Related Product
---
Post time:2023-07-18