An ideal blend of safety and leisure, wire mesh balconies are quickly gaining recognition as a must-have accessory for modern apartments and condos. With a mesh balcony, tenants can take advantage of outdoor living without compromising on security. Additionally, such balconies are designed to guarantee utmost privacy while providing an enjoyable and serene outdoor experience.
For a bit more flair and protection, one can opt for a wire mesh balcony. The weaving of galvanized and stainless steel wires come in a myriad of styles. And once woven, they are fastened onto wooden or metal frames ensuring the balcony is reinforced and well-guarded against any potential intruders from the outdoors. Furthermore, a protective coating is added to offer additional coverage from any form of weather. Customization is also easy as the wire mesh can be tailored to fit any dimensions or angle of the balcony.
If you are looking to add some privacy and safety to your outdoor space, then wire mesh balcony is a great option. Unlike conventional fencing that blocks your view of your neighbors and the beautiful outdoors, this type of mesh barrier allows you to enjoy the outdoors without sacrificing security. The wire mesh balcony also provides a stylish look that can be designed to suit any home or apartment. With this additional layer of protection, you can rest assured that your outdoor space is secure from intruders and other unwelcomed guests.
People who don't desire the hassle of frequent upkeep needn't worry when it comes to a wire mesh balcony. The wires come covered in a robust protective coating, so deterioration and other wear-and-tear are not an issue. The wire mesh is also incredibly easy to spruce up, requiring nothing more than a quick swipe with a wet cloth. In short, wire mesh balconies provide the perfectly hassle-free solution to those who prefer not to invest their significant time and energy in maintenance.
A wire mesh balcony is an economical alternative to traditional fencing. It is faster and simpler to install compared to traditional fencing and comes at a much cheaper price. Thus, it is the perfect solution for a secure yet stylish outdoor living space that does not pinch your wallet.
An ideal way to expand backyard living space while still maintaining safety and security is with the installation of a wire mesh balcony. This attractive and economical feature has seen a rise in popularity due to its low upkeep and stylish design, enabling homeowners to enjoy their outdoor area without worry. Added privacy is also an appreciated benefit by many as it allows residences to gain access to unobstructed views while still maintaining extra shelter from any looming outside hazards.
Durability, security, and strength come together in the form of wire mesh balcony, an excellent solution for creating a safe and secure balcony area for a variety of locations. From residential to commercial to industrial, the long-lasting properties of wire mesh are a great choice for constructing or reinforcing a comfortable balcony.
For a reliable and cost-effective solution to the need for a guarded outdoor space, wire mesh balconies are a great choice. This strong material provides protection regardless of the setting – residential, commercial, or industrial – while remaining durable and resistant over time. Thus, wire mesh is a safe option which will maintain its integrity in the future.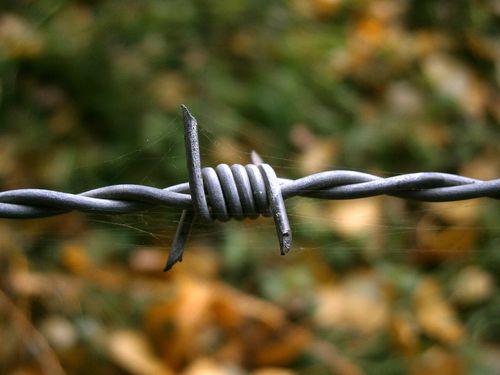 When it comes to durable, corrosion-resistant wire mesh balcony materials, aluminum, galvanized steel, and stainless steel stand out as key contenders. Aluminum is the most widely used material due to its lightweight, cost-effective, and corrosion-resistant qualities. Galvanized steel is another suitable option as it offers remarkable durability and corrosion-resistance. Stainless steel, on the other hand, is the ideal pick for balconies exposed to high temperatures or humidity; it guarantees superior durability and rust-proof performance. Therefore, when choosing a material for wire mesh balcony installation, it is important to evaluate the task at hand and pick a material that best suits your needs.
Balcony protection with wired mesh takes the form of a frame made of metal or wood providing extra strength and steadiness. This framing then solidly fastens to the mesh with screws, nails, or rivets, safeguarding against it slipping out-of-place or becoming detached. Thus, the wire mesh balcony ensures enduring strength and stability.
An array of shapes and sizes exists for the wire mesh balcony, granting you the ability to custom-fit it to any abode. All it takes is a simple trimming of the mesh material to shape the balcony to your own unique specifications, forming a one-of-a-kind terrace for your home.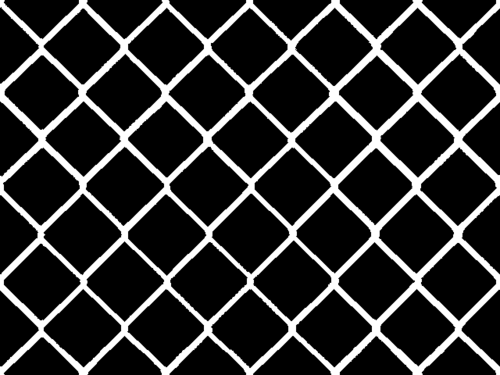 Maintenance of a wire mesh balcony needs little attention, making it an excellent choice for balconies encountering outdoor weather conditions. Debris can easily be eliminated by vacuuming or wiping it down with a lightly-dampened cloth. Additionally, the material's resistance to rust and corrosion make it a long-lasting solution.
Wire mesh balconies are an effective and affordable option for any home, business, or industrial building seeking to establish a secure balcony space. This strong and resilient material is suited to a variety of settings and can be a great way to add a unique aesthetic to any property. With its ability to provide a safe, continuous balcony area, wire mesh balconies offer an ideal solution for those looking for superior security without sacrificing stylish design.
Related Product
---
Post time:2023-08-03