A safe fencing system is not complete without the addition of strong safety wire mesh. This protective barrier is built to endure and can be easily assembled, making it a practical choice for business and industrial use alike. Not only does the mesh secure the area against hazardous elements, but it also keeps people safe from objects that could fall from above.
Constructed from resilient galvanized steel or stainless steel wires woven together, safety wire mesh provides an effective protective barrier for any environment. Its remarkable strength and flexibility make it a great defence against impacts, weathering, and corrosion. With its reliable structure, this mesh is used for fencing to secure construction sites, industrial facilities, and other areas where hazardous materials and falling objects pose a serious threat.
Installing this mesh is a breeze; its light weight and malleability allow for it to be hung practically anywhere, molded to nearly any shape while remaining amazingly stable. Furthermore, the mesh can easily withstand the rays of the sun – making it an optimal choice for outdoor use.
A reliable fixture for keeping unwanted critters and intruders at bay, safety wire mesh effectively adds a secure boundary to large outdoor spaces. It acts as an effective visual obstacle, utilizing its intricate weaving to enclose designated areas while allowing guests to witness the beauty of its masterful craftsmanship. Whether your purpose is to secure a perimeter or cordon off specific sectors, safety wire mesh offers the perfect deterrent for businesses, parks, and other properties alike.
From tiny, intricate spaces to larger areas, safety wire mesh is the perfect choice for most projects. Its flexible range of sizes and shapes, and abundance of vibrant colors such as black, green, white and red, make installation a breeze and meant that it can fit any space. For any endeavor requiring a secure structure, safety wire mesh is a reliable solution.
To bolster the security and safety of industrial and commercial areas, safety wire mesh makes an ideal choice. Its strong construction creates an effective barrier to guard personnel and customers while preventing unexpected accidents. Furthermore, its installability and flexibility enable it to be seamlessly incorporated into many settings.
A sturdy barrier made from tightly woven metal wires, safety wire mesh is a security measure used for construction and machine guarding. Variations of the product include welded wire mesh, welded mesh, and chain link fence. Together, these all form protective grids of strength and durability to guard against harm.
Mesh crafted from different metals, like steel, stainless steel, and aluminum, is a renowned safety wire. Welding the wires together in even intervals is how the solid bond is formed between them; and it is virtually impossible to break. Sized and gauged according to given requirements, this metal screen can be molded into a square, rectangle, or hexagon. Additionally, the option of going for different sizes is also available.
Construction sites often rely on safety wire mesh for various purposes. This strong barrier helps reinforce concrete, stucco, and brick walls as a practical and stylish form of fencing. Furthermore, it safeguards workers from the risks of falling debris or tools, while simultaneously helping to maintain a desirable temperature. All in all, the mesh is an invaluable addition to many construction sites.
For worker or machine's safety, safety wire mesh is an essential addition to any workspace. Its tough shielding capabilities form a barrier against hazardous materials and against sparks and heat produced by machines, rendering it ideal for welding and production areas. Additionally, the mesh acts as a safeguard to protect machinery from any potential damage.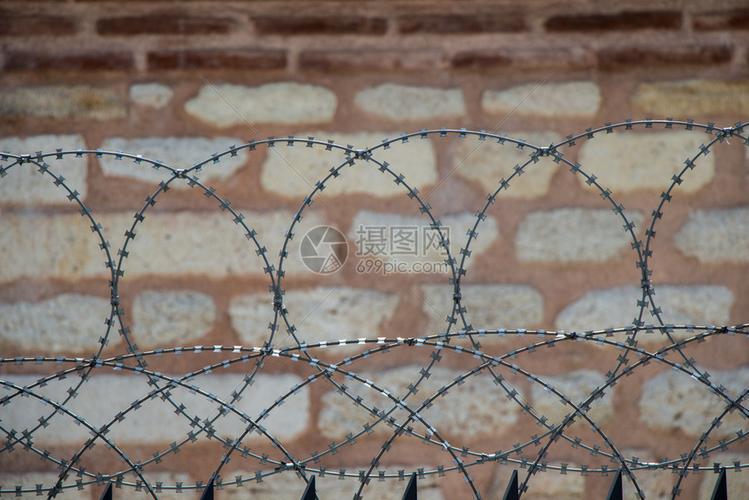 Safety wire mesh is not only commonly used for various reasons, but it is also employed as a way to discourage undesirable approaches or actions. This type of mesh serves as a sturdy barrier that's difficult to surmount or breach, providing solid security to areas and structures. Additionally, wire mesh is regularly used in agricultural practice to confine livestock and other creatures in their respective zones.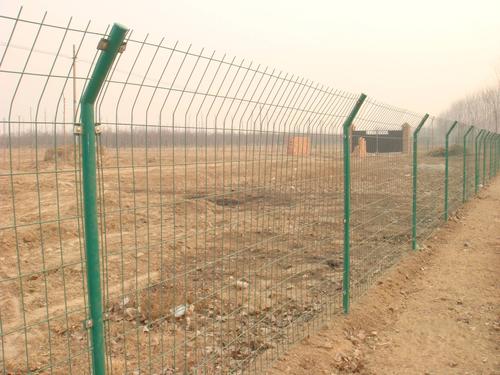 Installing safety wire mesh is versatile, as it can be coupled with various applications. Welding the mesh to a metallic frame or structure is one method of attachment, and it can also be affixed to posts or timber frames if desired. In addition, pre-existing structures, like brick walls or fences, may accommodate the mesh when installed securely.
Durably constructed and economical, safety wire mesh is a trusted remedy for multiple circumstances. Offering an impenetrable border, it is proficient in warding off reckless sparks, hazardous heat, and unwelcome fragments. Additionally, serving as a significant security boundary, it is a successful deterrent to infiltrators. Undeniably an effective and practical alternative for a vast selection of cases, safety wire mesh deserves consideration.
Related Product
---
Post time:2023-07-11